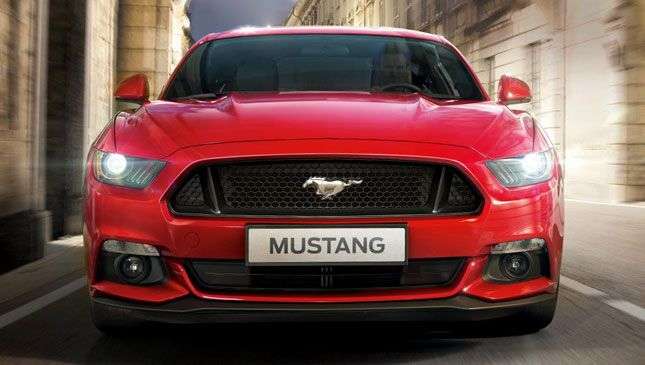 Last year, Ford announced to the world that the Mustang was the world's best-selling sports car in 2015. Fast forward one year later and the Mustang is once again claiming that title.

According to IHS Markit new vehicle registration data, in 2016 Ford sold a total of over 150,000 Mustangs globally. About 45,000 of these were sold outside the United States, totaling a 6% increase in global sales and a 101% increase in international market growth. Big gains in Germany and China, as well as three smaller markets (New Caledonia, Gibraltar, and Bonaire) contributed to the global growth. In China, one of the world's biggest car markets, the blue oval shipped 74% more pony cars in 2016 compared to the year before.

Since 2015, Ford has produced more than 395,000 sixth-generation Mustangs at its Flat Rock Assembly plant, 98,000 of which were for markets outside of the United States. The Dearborn-based carmaker has doubled its 'Stang exports to 17.5% from 2015 to 2016; this is expected to grow to 30% for the current 2017 model.

In addition to the Mustang's current 140 international markets, Ford will be adding six more when it rolls out the refreshed 2018 model later this year, which will include Palau, Brazil, and the Ivory Coast.

The refreshed Mustang receives a restyled front and rear to give it a sportier, more aggressive look. Inside it will feature an available 12in fully digital instrument cluster which has three display modes. MagnaRide dampers are now available on the Performance Package, a first for a non-Shelby GT350 Mustang. Under the hood are two upgraded powerplants: a 2.3-liter EcoBoost with more torque and a more powerful, higher-revving 5.0-liter V8 which now features both high-pressure direct injection and low-pressure port fuel injection. An optional 10-speed automatic transmission will be an option for both mills.

Aside from being a veteran star of the silver screen and the world's best-selling sports car, the iconic pony car can add one more feather to its cap. According to Ford, the Mustang is the most-liked vehicle on Facebook. How many likes does its official page have? Just a bit over 8.4 million.
ADVERTISEMENT - CONTINUE READING BELOW ↓
It looks like the Mustang's popularity is far from peaking.
ADVERTISEMENT - CONTINUE READING BELOW ↓
Recommended Videos