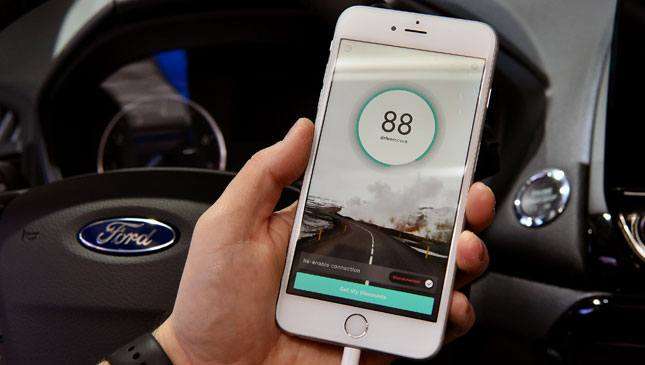 These days, our smartphone use is heavily linked to our driving. Whether you use your phone to navigate the roads or to listen to music, connectivity is a big thing for today's automotive consumers. To raise the industry standard, Ford and Toyota have teamed up to create SmartDeviceLink Consortium, a nonprofit organization that manages an open source platform. This platform gives consumers more choice in how they connect and control their smartphone apps on the road.
SmartDeviceLink allows drivers to access their smartphone apps using voice commands and in-vehicle displays. The open source platform gives carmakers and suppliers a uniform standard with which to integrate apps. App developers will benefit because they can integrate one linking solution to a wide number of car brands. Consumers also benefit because improvements to the open source code will increase the quality and security of the software.
Aside from Ford and Toyota, Mazda, PSA Group, Fuji Heavy Industries, and Suzuki are also on board. Suppliers Elektrobit, Luxoft, and Xevo have joined as well. Harman, Panasonic, Pioneer, and QNX have signed letters of intent to join.
ADVERTISEMENT - CONTINUE READING BELOW ↓
Shigeki Tomoyama, president of Toyota Connected, said: "Connectivity between smartphones and the vehicle interface is one of the most important connected services. Using SmartDeviceLink, we can provide this service to our customers in a safe and secure manner. We are excited to collaborate with many auto manufacturers and suppliers who share our view."
Who's excited for the future of in-car connectivity?
ADVERTISEMENT - CONTINUE READING BELOW ↓
Recommended Videos