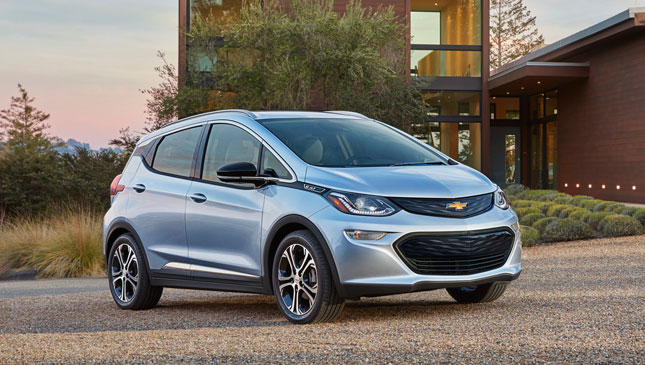 The future is closer than we think. Right now, carmakers across the globe are developing technologies to propel their sales and stock for decades to come. For the rest of us, what those companies decide to focus on will determine the kind of cars we'll be driving. If you plan on buying anything from General Motors (GM) later in your life, then there's a good chance it'll be an electric vehicle.
"General Motors believes in an all-electric future," says Mark Reuss, GM's executive VP of product development, purchasing, and supply chain. "Although that future won't happen overnight, GM is committed to driving increased usage and acceptance of electric vehicles through no-compromise solutions that meet our customers' needs."
Continue reading below ↓
Recommended Videos
The goal, GM says, is "zero crashes, zero emissions and zero congestion." And the corporation is already taking steps to make that future a reality. In the next 18 months, GM will reveal two new all-electric vehicles based upon learnings from the Chevrolet Bolt (pictured above). By 2023, GM says they'll have launched 20 new all-electric rides.
To this end, GM has introduced SURUS (Silent Utility Rover Universal Superstructure), an emission-free four-wheel steer concept vehicle powered by fuel cells and driven by two electric motors. Its flexible architecture allows it to function as a delivery vehicle, truck, or even as an ambulance.
Do you guys agree with GM's electric dreams?