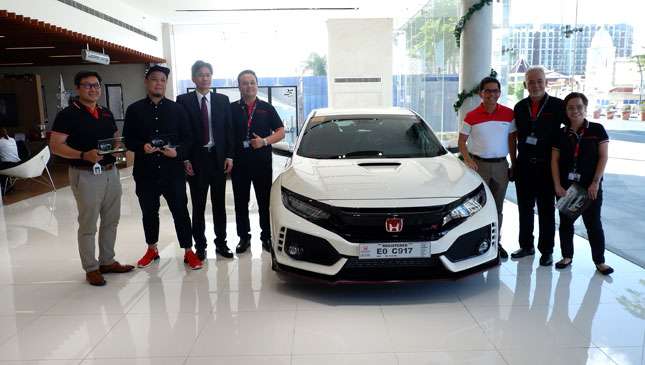 The Honda Civic Type R has captured the Philippines' collective car imagination since it was displayed at this year's Manila International Auto Show. That it would go on to be launched and sold here was a mere formality, because Type R fever has been at an all-time high ever since. The fortunate few who were able to reserve one of the 100 allocated units have been patiently waiting to get their hands on it.
In a ceremony held on November 27 at Honda Cars Manila Bay, Honda Cars Philippines (HCPI) officially turned over the first seven Type R units to their respective (and very lucky) new owners. We can only imagine how happy their holiday season is going to be.
If, like us, you're a few million short of the P2,980,000 price tag, you can still check out the 306hp hatchback at Honda's dealerships in Makati, Pasig, Alabang, Shaw, Global City, and Manila Bay; Honda said there are still units on display in those showrooms.
It was pretty cool for us seeing the Championship White and Rallye Red units leaving the showroom floor. Check out our photos for a glimpse of what went down. To the new owners, we wish you a Merry Christmas and a big congratulations!