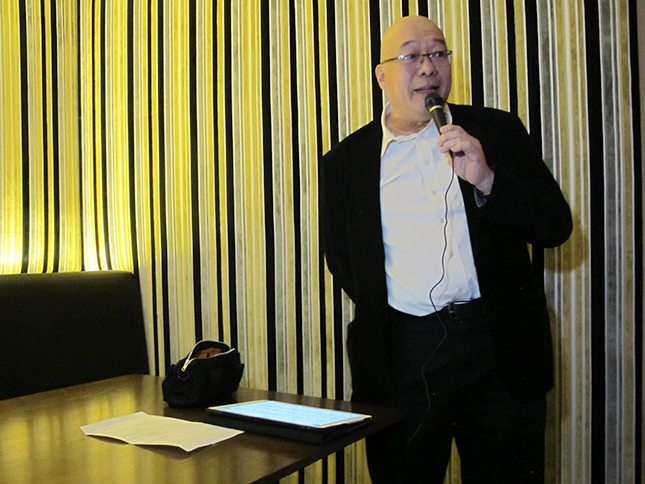 Last year, Toyota Motor Philippines sold a total of 124,426 units (excluding Lexus sales), representing a robust 17.8% increase from the company's 2014 performance. If you think the Japanese carmaker is taking it easy in 2016 under the leadership of a new president, you can't be any more wrong.
At a recent welcome dinner hosted by Toyota Dealers Association (TDA) for new TMP president Satoru Suzuki, TDA president and Toyota Dagupan principal Rene So revealed that Toyota's sales target for this year is a whopping 153,000 units.
"When we had our first meeting for the year, we were presented with the challenge to achieve sales of 153,000 units for 2016," So shared. "We can all agree that this figure is very challenging, but I am very confident that with the leadership of Suzuki-san, we can achieve this."
To put this in perspective--just so you know how large said figure is--consider that just four years ago, in 2012, all the members of the Chamber of Automotive Manufacturers of the Philippines sold around 156,000 units. With its 2016 target, TMP is basically equaling that feat all by itself. Simply incredible (and perhaps terrible for Metro Manila traffic, but that's another story).
"I am confident that with Suzuki-san's guidance, aggressiveness and superior analytical skills, we will move closer to attaining our 2020 vision of achieving 200,000-unit sales," So added.
Continue reading below ↓
Recommended Videos
That's a lot of Fortuners and Innovas and Vioses, in case you're doing the math.
At the same dinner, TDA handed out recognition awards to veteran motoring journalists Al Mendoza, Butch Gamboa, Ron delos Reyes, Pinky Colmenares and Aida Mendoza for their longtime service to the Philippine automotive industry. The list of awardees was based on Aris Ilagan's Top Gear Philippines column in which he had paid tribute to the senior members of the motoring beat.
For sure, with carmakers selling as many brand-new vehicles as Toyota does, these journalists will have more stories to write and more roads to drive on.
"Here's to more success and more record-breaking years to come," So declared in his toast.