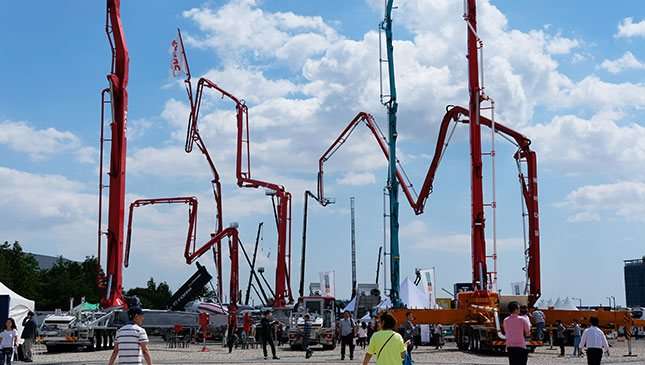 The Kintex Exhibition Center in Korea hosted Hyundai Motor's first-ever commercial vehicle motor show, gathering some 170 mega vehicles for audiences and clients to examine, drive, or simply gawk at. The Korean brand's commercial lineup was in full display last month to reinforce its 2020 vision of becoming a top five brand in the global commercial vehicle market.
ADVERTISEMENT - CONTINUE READING BELOW ↓
We're here in South Korea because back in February in the Philippines, local distributor Hyundai Asia Resources Inc. (HARI) finally signed a deal with the Hyundai Motor Company (HMC) to bring in commercial vehicles. HARI has been distributing passenger vehicles since 2001.
According to HARI president Maria Fe Perez-Agudo, Vietnam is currently HMC's strongest market. But HMC is already preparing the Philippines to follow in Vietnam's footsteps in the ASEAN region. This is why HMC has been supportive in regards to the product line HARI has requested to bring into the country.
"The trucks and buses [segment] in the Philippines is a growing market, and even if it only represents 10% of the total volume, you can see a constant growth of that market. And in due time, you cannot escape (the fact) that the trucks and buses will be the solution to the traffic and congestion that we're experiencing," Agudo continued.
ADVERTISEMENT - CONTINUE READING BELOW ↓
Recommended Videos
While all trucks and buses were stars of their own in the Kintex, some of the highlights included in the mega fair were the Elec-City, a pollution-free bus that can run 290km on a single charge. While Hyundai admits electric buses are expensive, studies show that the Elec-City's carbon dioxide reduction is equivalent to 19,000 stocks of pine trees.
The Solati, also known as the Hyundai H350, is a premium minibus that can be used as a camping car, ambulance, and even a transport for PWDs. A new Solati limo model was presented during this year's Seoul Motor Show, and it is pegged as the perfect car to ferry celebrities. A six-footer can comfortably stand inside the vehicle—too bad that the model displayed at the mega fair was off-limits, and that I was too short to test the height.
Another model displayed was the Universe, a prime example of the ideal express bus or tourist bus. We were able to set foot inside the Universe Prestige model, a 21-seat vehicle that can rival the comforts of an airline's business class cabin. Inside, seats equipped with monitors and reading lamps can be adjusted up to 65 degrees.
ADVERTISEMENT - CONTINUE READING BELOW ↓
The rest of the 90,000sqm area was filled with an experience zone (where goers can sign up to test drive select vehicles), driving skill zone (because one could always use a refresher), food trucks, and even a kid zone.
According to HARI, 2016 was when it tested the waters, listened to the market, and pushed branding for Hyundai's CV lineup. It officially started rolling out vehicles this year. In no time, we'll probably see Solatis (H350s in the Philippines) and Universes plying EDSA, SLEX and NLEX. And maybe if we cross our fingers and elect the right people into government, we'll also see an Elec-City someday.
Photos shot with a Fujifilm X-T20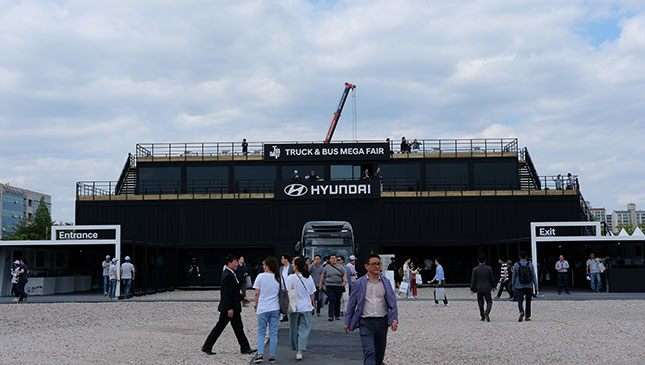 ADVERTISEMENT - CONTINUE READING BELOW ↓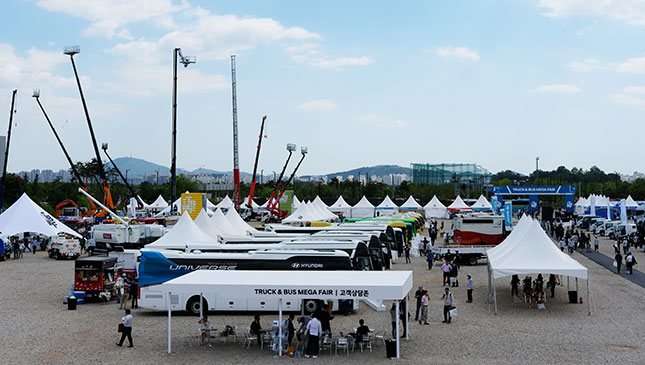 ADVERTISEMENT - CONTINUE READING BELOW ↓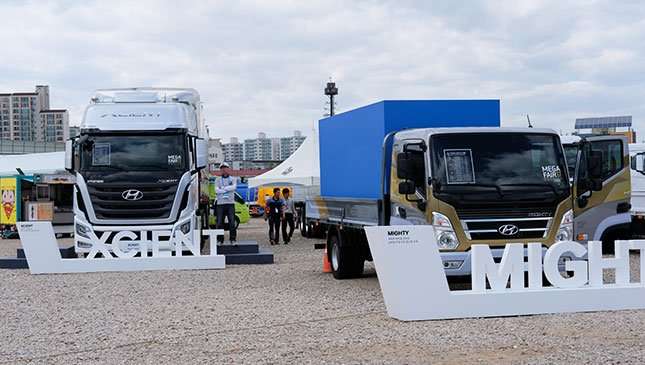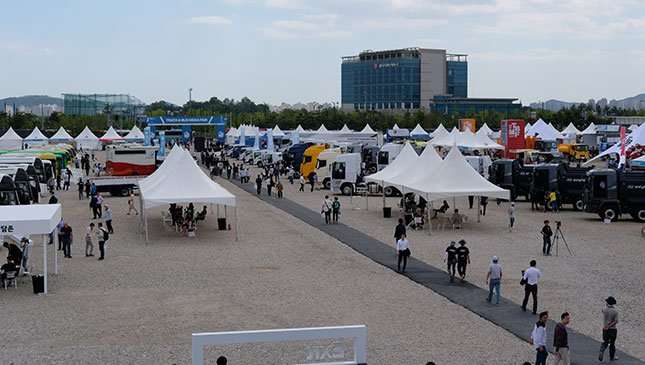 ADVERTISEMENT - CONTINUE READING BELOW ↓