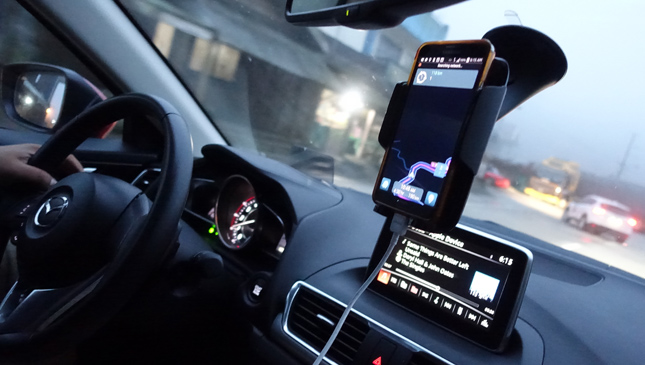 One of the biggest hurdles facing Uber use in our country is its mode of payment. Rides using Uber are paid via credit card. No cash changes hands, and you are billed after every ride. We've gotten home using Uber with only P20 in our pocket. But for the Philippines, credit-card penetration is still very limited.
According to a news story that came out late last year, only 8% to 9% of Philippine consumers' purchases were done through credit cards. In other words, we're still a cash economy. Of course, this isn't a totally bad thing. We all know someone who has gotten carried away by swiping too much on her Mastercard or Visa. But money-management issues aside, a credit card is a very useful financial tool. And one convenience it provides these days is allowing us to access Uber, and thus experience the joy of watching empty taxis pass by as they wander into oblivion.
Now BPI is giving an incentive for those who want to try Uber. From July 17 to October 17, all those who sign up for the service using a BPI eCredit MasterCard, BPI Blue MasterCard, BPI Gold MasterCard, Petron-BPI MasterCard, BPI Skymiles MasterCard, BPI Skymiles Platinum MasterCard, BPI-Ayala Malls Amore Visa, BPI-Ayala Malls Amore Visa Platinum, BPI Family Credit Card, BPI Edge MasterCard, BPI Corporate Credit Card and More Fun Visa Prepaid Card will get their first two rides for free. And this isn't a measly P100 free pass: Rides up to P500 each are on the house. That amount is big enough to afford Uber Black, the premium service with more comfortable cars.
Continue reading below ↓
Recommended Videos
To get this offer, the passenger must be a new Uber customer. During the sign-up process and right after the BPI credit card number is entered, the cardholder must click 'promotions' and enter the promo code: BPIRIDE. Then the customer can avail of the free rides. Sadly, this only works for new Uber users. We tried entering the code using our existing Uber account and it was denied.
So if you have a BPI card and you haven't tried Uber yet, this isn't a bad deal at all. If you don't have a credit card and you're tired of asking taxi drivers if they feel like going in your direction, then you should know that there's a viable option out there.