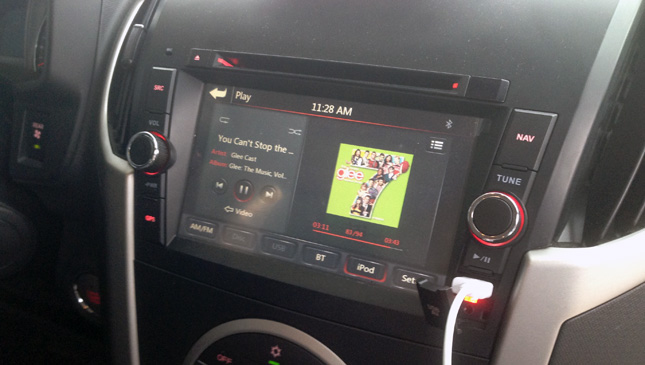 If you're a music lover, driving music is as important to you as the vehicle's air-conditioning system: The trip would simply be the most uncomfortable and most awkward drive one could ever imagine. And if you love your driving music, chances are you're particular about how you play it inside the vehicle.
With the advent of wireless-this and electronic-that, many people play their music in the car via Bluetooth or USB connection. Whether the actual music comes from a streaming Internet service or your own digital files, the fact is that more and more people are eschewing audio CDs--you know, that flat disc you slot into an in-dash player. But carmakers continue to provide CD players in their product offerings. There are still countless CD users after all.
Or are there really?
The photo you see above is that of the center console of the Isuzu MU-X, which our print and digital staffers drove to Sagada over the weekend for our annual editorial planning. The SUV's in-car entertainment system looks fancy and modern, but it still includes a CD player. This, however, could change pretty soon.
"We might phase out the CD player in the next two years," Isuzu Philippines marketing and product-planning head Joseph Bautista told TopGear.com.ph in Sagada. "We've already done so in the entry-level variants of the Crosswind and the D-Max."
Continue reading below ↓
Recommended Videos
Bautista, who loves OPM or Filipino music, added that based on their study, car owners 40 years old and above still tend to use CDs, while those younger than 40 prefer to go wireless or digital.
Of course, the crucial factor to consider here is whether the absence of a CD player is a deal-breaker to most of your customer base. Is it? Take our poll below.
Photo by Vernon B. Sarne
[poll]626[poll]