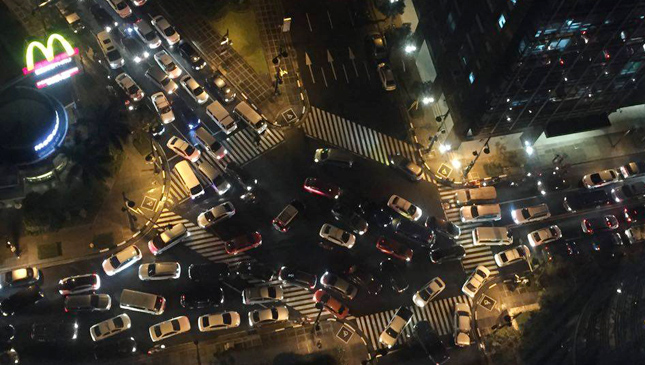 One of the most obvious things people blame for the worsening traffic situation in Metro Manila is the steady (and significant) increase in automotive sales in the country. Back in August, we wrote about the forecast of Nissan Philippines president Antonio Zara that new-car sales in our market could hit 500,000 units annually in the next five years. When you consider that the current volume is only at 300,000 units, you seriously have to wonder how motor-vehicle traffic might look like in NCR in 2020.
We just met with another car-company president--who requested not to be named, by the way--and asked him this question: When will local car sales plateau? If you're a Metro Manila resident, that's all you really want to know. Is the influx of new cars going to abate in the foreseeable future? Because with all due respect to government's new-infrastructure projects, it doesn't look like we'll have enough roads to accommodate all these cars.
The industry boss's answer: "I think new-car sales in the Philippines will start slowing down in seven to eight years, at which point we may already be at 700,000 units a year." He then clarified that car sales will not really plateau at this time, but will just experience a much-slower growth.
Continue reading below ↓
Recommended Videos
Let that sink in for a bit: In 2022 or 2023, we could be looking at more than double the new cars we sell at present. We'd better have multilevel skyways and a very efficient mass-transport system then.
The executive added: "We could hit 500,000 units a year in three or four years."
Okay, time to decongest Metro Manila by decentralizing. We hope the next administration will be up to the task of managing the traffic situation. Good luck!
Photo from Candy Diaz San Juan