Part of what makes or breaks the deal for some buyers during vehicle shopping is the overall dealership experience. And by overall, we mean starting from the first showroom visit and making the actual purchase, to each subsequent trip back to the casa for repairs and regular preventive maintenance services.
It's a long-term commitment, which is why car buyers—regardless of the brand they're considering—should choose a dealer carefully.
If you're planning to buy an Isuzu vehicle anytime soon, the Japanese brand makes picking a dealership easy for you, as Isuzu Philippines Corporation (IPC) has just held its 15th Dealer of the Year Awards (DOYA). Through the DOYA, IPC hails its top-performing dealerships and sales executives across the country.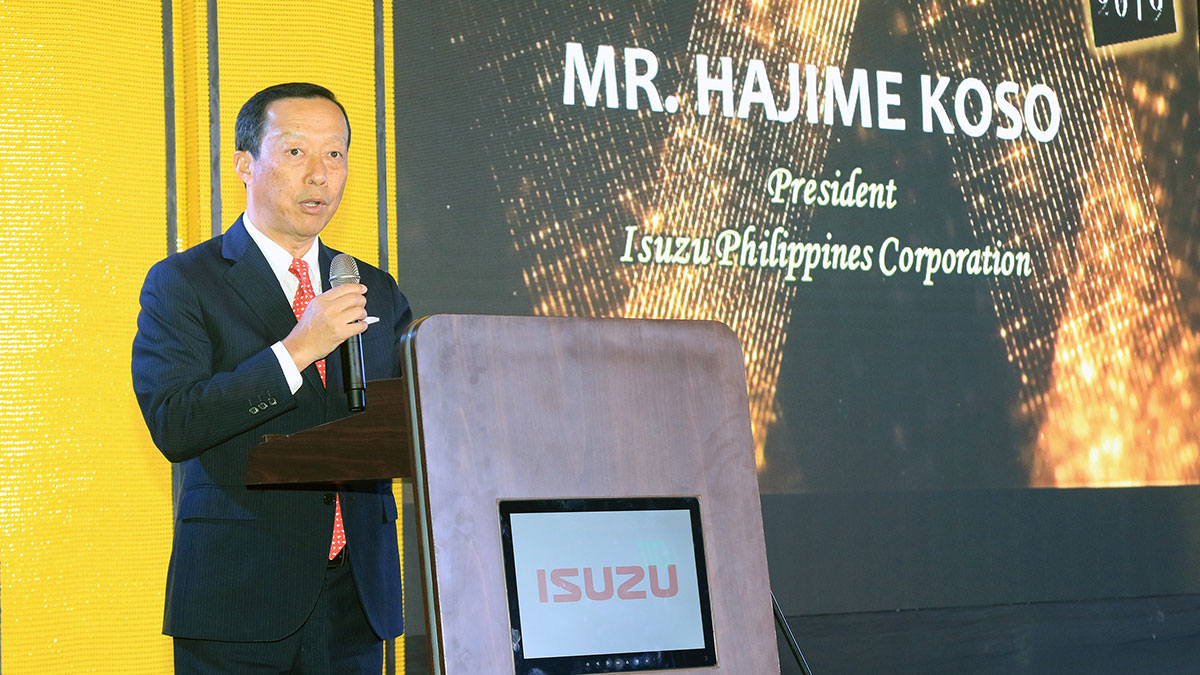 Continue reading below ↓
Recommended Videos
"As we give due recognition to our best dealers and performers of 2019, I would like to encourage all of you to step up to our commitment to serve our valued customers," said IPC president Hajime Koso. "Let 2020 be the year wherein we see a turnaround in our after-sales service and excellence in vehicle sales as we gear toward a sustainable business and as we once again claim the number-one position for truck brands this year."
For 2019, Isuzu Pasig was crowned the Dealer of the Year Champion, while Isuzu Bulacan and Isuzu Santa Rosa finished as first and second runners-up in the category, respectively. Isuzu Makati was recognized as the Most Improved Dealership of the Year.
Other notable awards were the Sales Executives of the Year, which were handed to Migueland Castro of Isuzu EDSA for the LCV category and to Erlinda Erfe of Isuzu Cagayan de Oro for the CV category. IPC also recognized its dealers in EDSA, Cavite, Alabang, Santo Tomas, Cabanatuan, and Cebu for excellence in various operations such as sales, service, parts, and customer service.
So, are you buying an Isuzu soon? If yes, will you be checking out any of these dealers?