Super typhoon Yolanda may have obliterated the Isuzu-TESDA Auto Mechanic Training Center's facilities in Tacloban, Leyte, but it failed to crush the trainees' spirit to continue their studies.
The center reopened recently, with 67 of its students resuming their education after more than a year since the typhoon destroyed its training workshop and dormitory. Rehabilitation of the damaged facility required P10 million. Isuzu Motors Limited senior counselor Yoshinori Ida recently headed the ceremony to reopen said training center in the Eastern Visayas city.
"After the typhoon, all of our trainees went home to give assistance to their families," said TESDA 8 regional director Cleta Omega. "We are glad that most of them came back, and that our project sponsors are still willing to support us."
The Isuzu-TESDA training center will resume all classes and accept new applicants. Along with its reopening was the launch of a new slogan: "Quality Training-Our Commitment, Brighter Future-Our Gift." The school aims to continue training qualified students and prepare them to be a valuable part of the automotive industry.
ADVERTISEMENT - CONTINUE READING BELOW ↓
The Tacloban training facility has already produced two graduates who snagged a podium performance at the 9th Isuzu World Technical Competition held in Japan. Ray Bombita and Roel Gocela competed against other Isuzu mechanics worldwide and emerged as second-place winners.
"Since 2008, we have been supporting this project," said Isuzu's Ida. "It is our goal to help them change their lives by receiving technical education. We at Isuzu believe in the Filipino talent, and we hope that the next batch will be able to exceed what their forerunners have accomplished."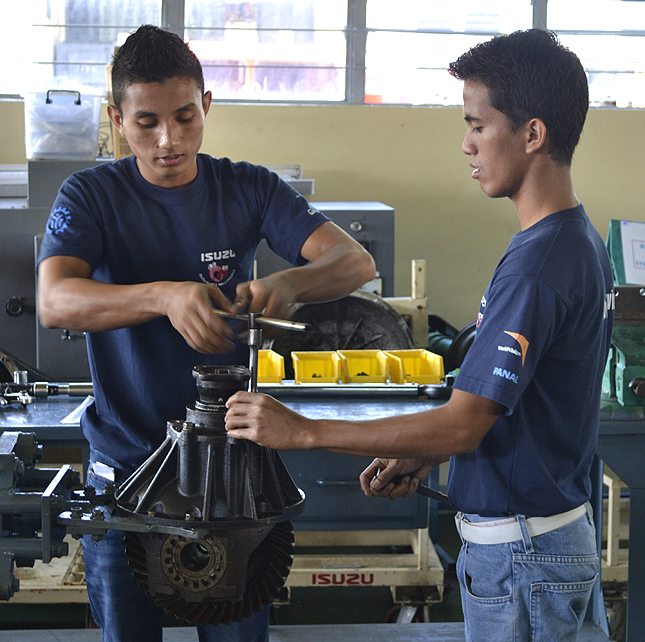 ADVERTISEMENT - CONTINUE READING BELOW ↓
Recommended Videos