Jaguar has just spent £500 million (around P31.9 billion) on a new design studio. That says some significant things about the future of the brand.
The studio is right in the middle of Jaguar Land Rover's Gaydon site, the very modern center for all the corporation's vehicle creation activity—design, engineering, testing. Previously, Jaguar design was on a different site half an hour away at Whitley, Coventry. Out in the cold.
Being right in the heart of the company will mean Jaguar gets better and quicker access to the best of the company's engineering. It should also informally improve the Jaguar team's ability to lobby for itself with rest of the group.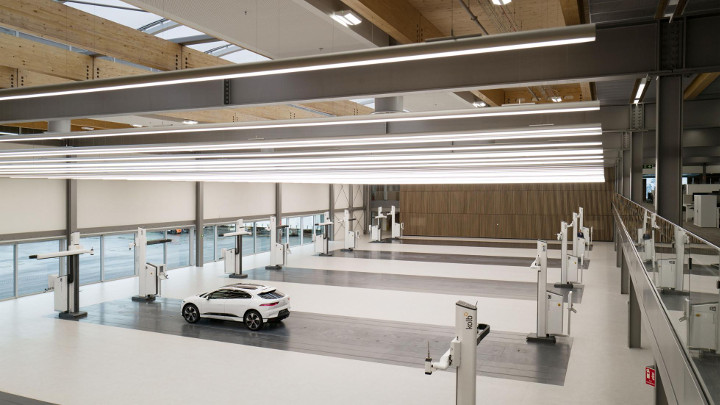 This matters. The new building was begun three years ago. Jaguar sales were weak, but the new E-Pace and I-Pace were coming along and there was hope the brand would perk up. In fact, Jag's results remained disappointing, surely as much due to failures in the sales and marketing as in the cars themselves. Anyway, Land Rover continued to be the vast majority of Group business.
ADVERTISEMENT - CONTINUE READING BELOW ↓
Then last year the whole JLR Group hit a bumpy patch—too much reliance on diesel and China they said… although rivals seemed to cope with the same issues. A wave of cost-cutting was launched.
It would have been easy to have retrenched Jaguar to the bare bones. But actually they have announced the next XJ will be the first all-electric luxury sedan from one of the old-school premium brands.
And the new studio shows cutbacks aren't the intention. Sure it was planned before the JLR business hit losses, but they could have pared it back during construction, or opened with fewer than the planned number of staff. But no, it's at full strength.
It's a spectacular building, big on glass, wood and stone. The daylight and artificial light are beautifully controlled, vital for viewing full-size car models and prototypes.
All the main departments are under the same roof. That's exteriors, interiors, color and trim, advanced design and the trend-hunting and long-term brand philosophical groups. The layout, and the notable absence of walls and closed doors, encourages all this human traffic to mix freely and share their creative impulses.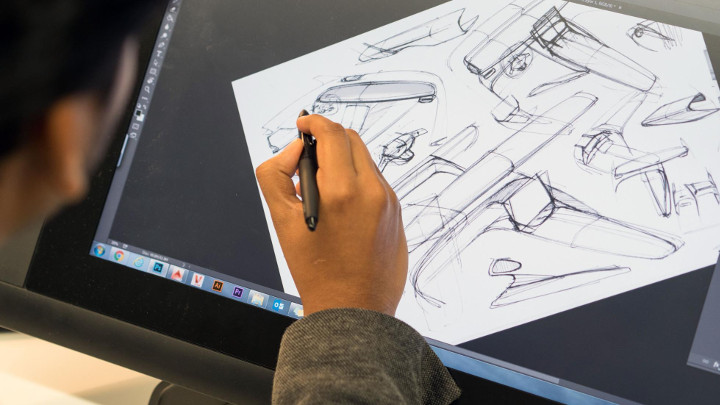 Some of the world's most powerful animation screens, one of them 11 meters across at 4k resolution, allow vivid appraisal of the cars while they're still in digital-only form. The building also has 20 full-size 'plates' where clay models are built and measured.
Compare that with the old Whitley site, which began as a studio in 1970 for Chrysler's Rootes Group subsidiary (they did the mid-'70s Chrysler Alpine and Sunbeam), and later Talbot. It had separate buildings for exterior, interior and advanced design. There were just two of the clay-model plates. It's amazing they managed to squeeze out the whole range of today's Jags.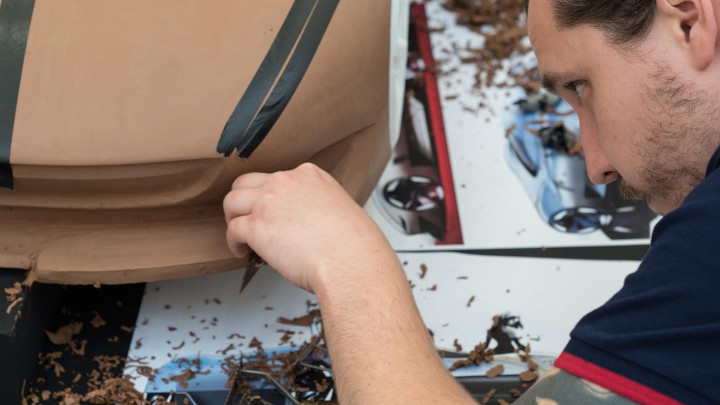 ADVERTISEMENT - CONTINUE READING BELOW ↓
So what change can we look for? The building is new, and so's the design director, Julian Thomson, who stepped into the post a few months ago. But he has actually been part of Jaguar for 20 years, and so have his main deputies. He says a seismic discontinuity in design language won't happen.
Instead, it should get more finessed. Interiors and exteriors should be better integrated. Detail quality will rise—a new head of exterior details has been recruited, a former Swiss watch designer. They will be able to explore more ideas before giving one the go-ahead, and then work can proceed more quickly. So it ought to be fresher, better finessed, more creative and more relevant.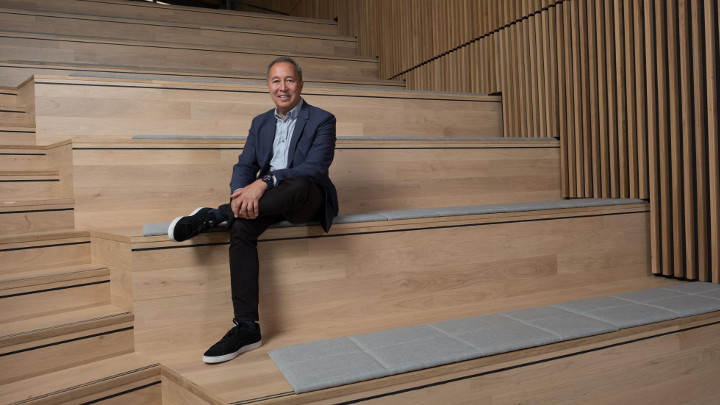 "And the brand has to change because customers are changing," Thomson says. Modern British sporting luxury, he reckons, isn't about red phone boxes and Chesterfields or status and consumption. It's about aesthetic and operational simplicity, humor, quirkiness and sustainability.
NOTE: This article first appeared on TopGear.com. Minor edits have been made.