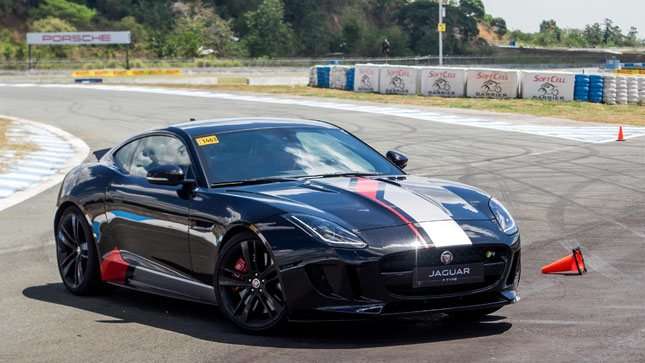 The rumors are true. It has been confirmed that premium distributor Jaguar Land Rover PH will be closing its doors on May 5, 2017. Executive director Marc Soong cites the impending excise tax increase as the main reason for the closure, saying: "With the coming excise tax we have no leg to stand on as we do not know how things will play out." He states for the record that the Jaguar/Land Rover service center will remain open and all warranties will be honored.
"I remain committed to our customers and clients," says Wellington Soong, Marc's father and president of Jaguar Land Rover Philippines. "That is the mark of a man with integrity, " he adds.
For those wondering about Autostrada Motore, the Ferrari-Maserati dealership of the Soong family, it's still business as usual. Marc says that he will now have more time to focus on the Italian brands.
ADVERTISEMENT - CONTINUE READING BELOW ↓
But for those who are still dreaming about having a Jaguar F-Type or a Range Rover Evoque in their garage, don't worry because the brands will likely be passed on to new local owners. We'll keep you posted.
UPDATE as of May 8, 2018: Jaguar Land Rover's formal return to the Philippine automotive market through a binding partnership contract signing ceremony between Jaguar Land Rover Asia Pacific Importers and Coventry Motors Corporation happened recently, and the new dealership opened its doors already. Owners of Jaguar and Land Rover automobiles can now have their cars serviced through Coventry Motors. The websites www.jaguar.ph and www.landrover.ph are up, and owners can schedule their visit by calling the hotline posted at these websites. At the helm of the newly formed Coventry Motors Corporation are chairperson George Barcelon and president Gerardo Alejandro.
ADVERTISEMENT - CONTINUE READING BELOW ↓
Recommended Videos