Attention, Jollibee fans from south of the metro: the popular fast-food chain has opened its newest Level Up Joy Store along the South Luzon Expressway (SLEX). The new branch is Jollibee's milestone 1200th store in the Philippines and features the country's first-ever dual-lane drive-thru.
The new drive-thru—which is set to be operational starting December 18—features its own ordering, payment, and pick-up counters for each lane, which helps the store service more motorists and at a faster pace. It is equipped with an automated Food Conveyor system which brings customers' orders automatically from the kitchen to the designated pick-up counters. A Drive Thru Lane Sensor System is also equipped here, providing customers real-time information including waiting bay times and average service speed.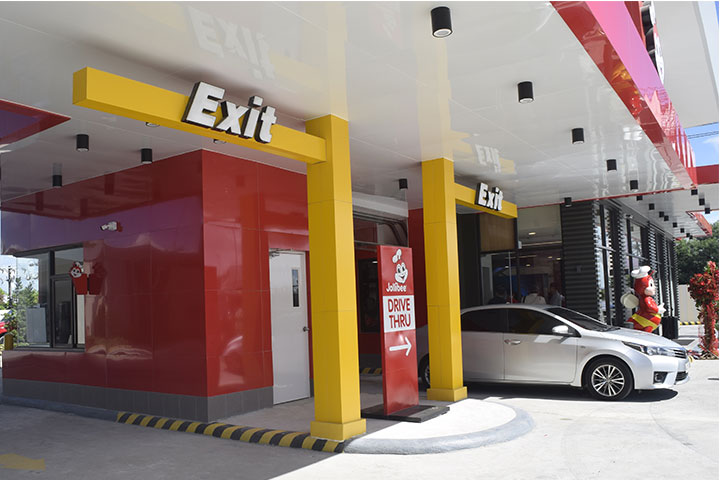 Continue reading below ↓
Recommended Videos
"We're excited to open on December 18 the first-ever dual lane drive-thru store in the country here in our 1200th Jollibee store," said Jollibee regional business unit head for South Luzon Ana Aluyen. "With all the motorists and customers passing through the SLEX southbound highway every day, we have this unique opportunity to show them what the experience of our leveled-up Jollibee store is like."
This new Jollibee joint also marks the brand's second Level Up Joy Store in the Philippines, which means dine-in customers also get a myriad of extra features here that they won't be able to find in other branches. Apart from the store's modern exterior and interior styling, it also sports self-order kiosks—which accept multiple cashless payment options—and built-in wireless charging pads around the dining area.
"This new Level Up Joy store promises to take customer convenience to the next level with the introduction of the first-ever dual lane drive-thru in the country. It's ideal for families and friends who are in transit and want to grab great tasting food they can enjoy or take home with them along the way. While for dine-in customers, they can order and enjoy their Jollibee favorites with greater ease and convenience thanks to the self-order kiosks we have in store, plus built-in wireless charging pads for their use and, of course, our Alagang Jollibee service courtesy of our store team," said Jollibee Global Brand CMO and JFC Philippines country business group and concurrent Jollibee Philippines marketing head Francis Flores.
So, there you have it. If you traverse SLEX regularly or are heading down south for the holidays, you might want to check this new Jollibee store out. You might as well grab a quick bite while you're at it.