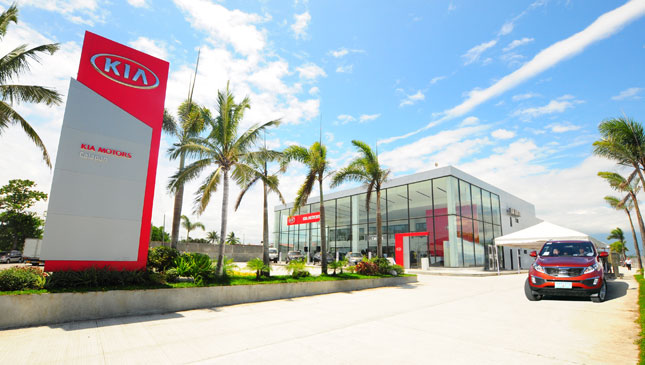 If you're curious about the new Kia Grand Carnival and Sorento, and you live on the island of Mindoro, you have reason to be happy. The brand-new Kia Calapan dealership just opened, with the showroom capable of accommodating 16 display units within its spacious premises.
The dealership adheres to Kia's Global Service Identity, which dictates a consistent high standard of service and contemporary feel for all Kia dealerships worldwide. Customers from Mindoro and neighboring provinces can now enjoy Kia's trademark service and sales experience.
Present at the opening were Congressman Paulino Salvador Leachon (1st District, Oriental Mindoro), Congressman Reynaldo Umali (2nd District, Oriental Mindoro), Oriental Mindoro Governor Alfonso Umali Jr. and Calapan City Mayor Arnan Panaligan.
Official Kia distributor Columbian Autocar Corporation was also there to give support to its latest dealer. CAC president Ginia Domingo and CAC sales director Renato Vasquez were present during the ribbon-cutting ceremony.
Kia Calapan general manager Pocholo Umali was quoted as saying that the new franchise is "a concrete testament to the growth and progress of our humble province," and that the dealership "strengthens relationships with our community."
If you live in Mindoro, perhaps now is the time to see if one of Kia's offerings is your next car.
Continue reading below ↓
Recommended Videos