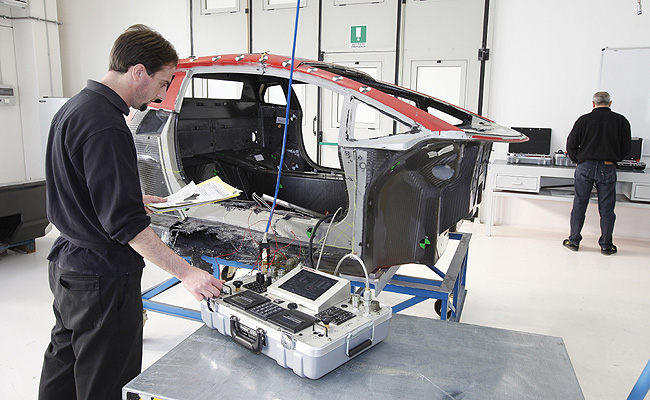 Lamborghini's expertise in the development and manufacture of carbon fiber has earned for the Italian carmaker a certification from German safety validation organization TUV.
The certification, which is reportedly the first in the automotive industry, recognizes Lamborghini's technological leadership in the research and development of composite materials like the aforementioned carbon fiber.
"Quality is a fundamental value in our company philosophy and underlies our success," said Automobili Lamborghini president and chief executive Stephan Winkelmann. "We are therefore proud to be the first automotive company on a global level to receive this certification, which marks a further milestone in achieving the complete satisfaction of each and every customer."
Helping Lamborghini achieve the certification is the fact that it is supposedly the only car manufacturer "that manages the entire carbon fiber process in-house, from simulation to design, production, testing, quality control, and repair."
''When talking about performance, this certification is an exceptional tool in the monitoring of the repair service performance, and it is through this that Lamborghini can offer an additional level of qualification and guarantee to the market, which, for this car, is global,'' added TUV chief executive Ettore Favia.
Continue reading below ↓
Recommended Videos