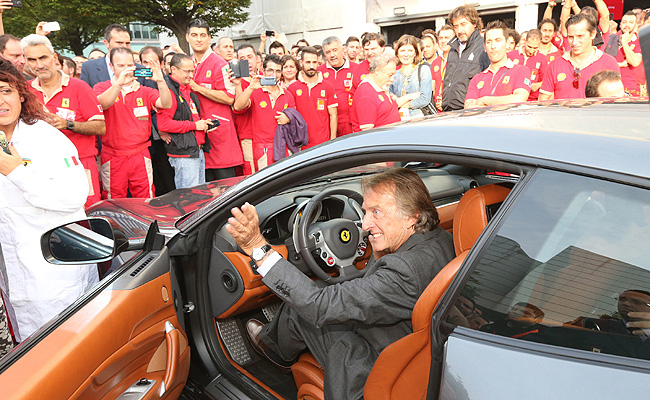 Ferrari chairman Luca di Montezemolo played a big part in the Italian carmaker's success after he took over its helm 23 years ago. Under his guidance, Ferrari's road-car sales grew from 3,775 units in 1999 to 6,250 in 2009. It was also under his watch that Ferrari had its best-ever year when it sold 7,318 cars in 2012.
It was understandable then for employees of Ferrari's road-car division to wish to have an audience with di Montezemolo before he left the company for good.
Having met with the Scuderia Ferrari team before their departure for the Japanese and Russian Grands Prix, di Montezemolo talked with the people behind Ferrari's road cars, saying "it's not easy" as he addressed the audience of 2,000 people earlier this week. Unsurprisingly, he was interrupted several times with long applause from the assembled audience.
"You are the power behind Ferrari, the most beautiful company in the world," di Montezemolo told Maranello's workers. "You are the real architects of its triumphs. You are Ferrari."
After di Montezemolo's speech, representatives from the Ferrari division joined him on the stage for a symbolic embrace, and as he left, he was engulfed by a large crowd who wanted to shake his hand and express their affection toward him and his love for the company.
Continue reading below ↓
Recommended Videos
Watch the video at the bottom.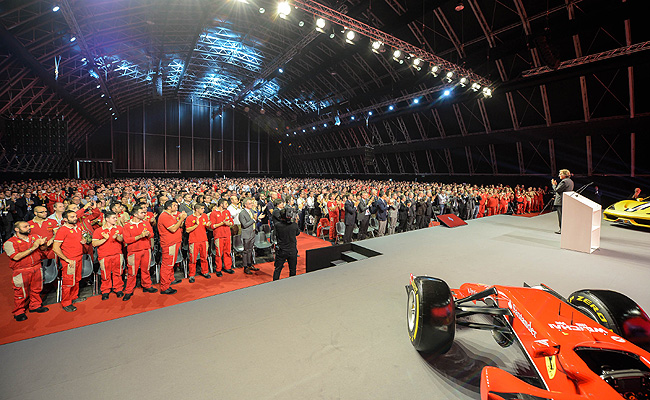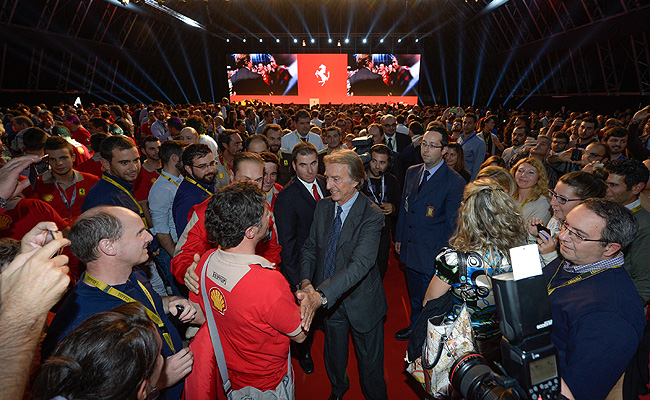 If you're viewing this on a mobile device and can't see the video, please click here.