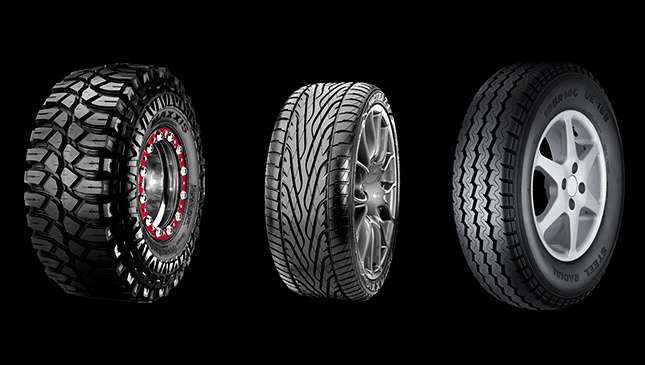 If you happen to be looking for a new set of tires, you'll be glad to know that global tiremaker Maxxis has brought in three new tire models for passenger vehicles, each with varying levels of performance and durability.
The double steel-belted Maxxis UE168 offers vehicles extra strength and better stability, thanks to its deep grooves, jointless spiral-wrapped nylon cap, and rib-type tread design. The company says this tire is ideal for vans as it provides a smoother ride. The UE168 is priced from P3,900 to P5,200 each.
The company's Creepy Crawler M8090s, meanwhile, go between P13,100 to P19,000 a piece and is made especially for off-roaders and 4x4s. The tire's U-shaped circumferential grooves and multi-pitch tread block design prevent hydroplaning, while a multi-edged knob design give it increased grip and flexibility in rough terrain. Oh, they look pretty badass too. If you're planning on being a little adventurous this summer, you might want to look into this one.
Continue reading below ↓
Recommended Videos
For your car's daily driving duties, Maxxis is recommending its Victra MAZ3s. This model offers improved handling and steering response and less tread wear thanks to large 3D shoulder tread blocks and a new base rubber compound designed to reduce excess heat generation. What's more, the company says its high-stiffness casing does wonders for handling during lone, high-speed drives. This model ranges from P6,309 to P14,600.
Three tires for three different purposes. Summer's inching closer, and the last place you want to be under the sun is stuck on the side of the highway dealing with a flat. So if you're planning on replacing those rubbers, Maxxis tires might be worth checking out.