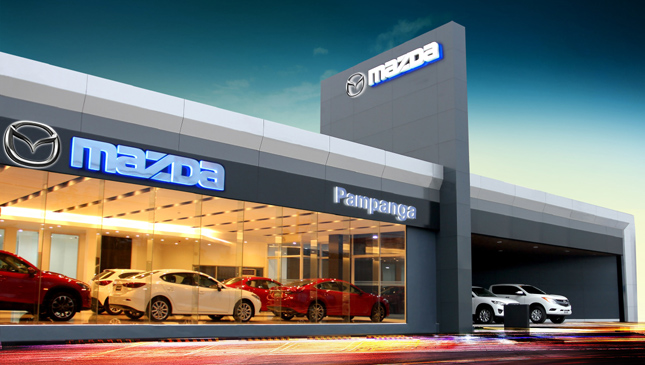 The all-new Mazda Pampanga has finally opened its doors to the public, making the Japanese carmaker's popular SkyActiv vehicle lineup even more accessible to prospective car owners in northern and central Luzon.
The new dealership, which is located along Jose Abad Santos Avenue in San Fernando, will be open from 8:30am to 5:30pm on weekdays (5pm on Saturdays). The new facility, which sits on a 1,299sqm property, features a six-vehicle showroom, an outdoor display that can accommodate up to three vehicles, and 10 working bays. Mazda Pampanga will offer full service and sales for both new and long-time Mazda owners.
Mazda Philippines CEO Steven Tan calls on the people of central Luzon to check out the new facility and its vehicles: "With this full-service facility, we hope to bring the Mazda brand, its award-winning Kodo design concept and the superior fuel efficiency provided by its Skyactiv suite of technologies closer to our customers here in Central Luzon."
Mazda Pampanga now joins 15 other Mazda dealerships across the country, offering such popular models as the all-new 2 subcompact and 3 compact.
Continue reading below ↓
Recommended Videos