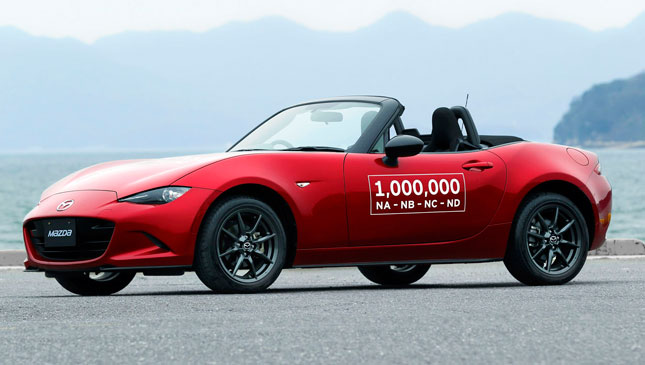 You can bet that as soon as any member of our editorial team wins the lotto, our social-media feeds will be littered with weekends driving the Mazda MX-5. At the risk of sounding biased, this roadster has won us over thanks to its spirited handling and eye-pleasing design.
In its home country of Japan, the MX-5 recently reached a production milestone. After 27 years, one million of these Mazda roadsters have come out of the factory. Of that figure, one belongs to our print associate editor Paulo Subido, who drives it up to his home in Baguio regularly.
Now on its fourth generation, the MX-5 has won many awards since it was introduced, including our very own 2015 Car of the Year accolade. As a thank-you to fans and owners, the one-millionth MX-5 will be displayed at special events in Japan and around the globe.
"From the first generation through to today's fourth generation, the reason we have been able to continue selling the MX-5 all these years is due to the strong support of fans around the world," said Masamichi Kogai, Mazda Motor Corporation's representative director, president and CEO. "Mazda was founded in Hiroshima 96 years ago, and as we move toward our centennial year, we will continue offering customers the joy of driving with this model, which has become a symbol of our brand. Mazda aims to create a special bond with customers and become a one-and-only brand they will choose again and again."
ADVERTISEMENT - CONTINUE READING BELOW ↓
Yes, we have chosen the MX-5, Kogai-san. All we need to do now is to save up for it.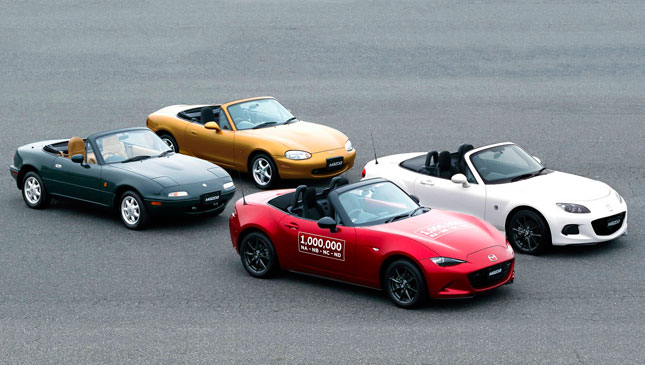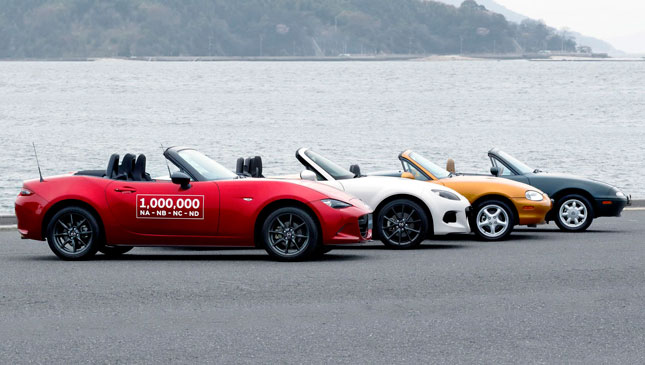 ADVERTISEMENT - CONTINUE READING BELOW ↓
Recommended Videos