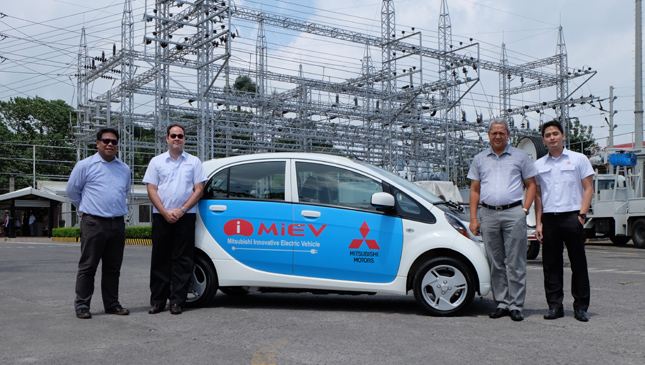 The Mitsubishi Innovative Electric Vehicle--or i-MiEV, as it's more widely called--is considered by some to be the ultimate eco car. The tiny hatchback made waves when it was first launched globally by the Japanese carmaker back in 2009, even winning the "Environment Special Grand Prize" at the prestigious 25th International Automobile Festival in Paris.
Since its launch, the i-MiEV has seen moderate success in Japan, Hong Kong, Australia and even the United States, thanks to nonexistent carbon-dioxide emissions, economical operating costs, and a relatively reasonable price tag (it's one of the cheapest electric vehicles available on the green-car market). But can the vehicle be a viable mode of transport here in the Philippines as well?
We might find out soon enough.
Mitsubishi Motors Philippines has lent the Visayan Electric Company (VECO) a single i-MiEV unit for demo purposes on Cebu's roads. The goal of the partnership between the two companies is to evaluate the car's performance and behavior in order to assess its charging requirements, operating costs and potential technical issues in Philippine driving conditions.
MMPC is hoping that its partnership with VECO (the second-largest electric utility provider in the country, by the way) will help raise awareness of the viability of electric vehicles in everyday use. Let's hope that the study's findings will turn out to be favorable. Who knows? If things go well, we might even see the i-MiEV plying EDSA soon.
Continue reading below ↓
Recommended Videos