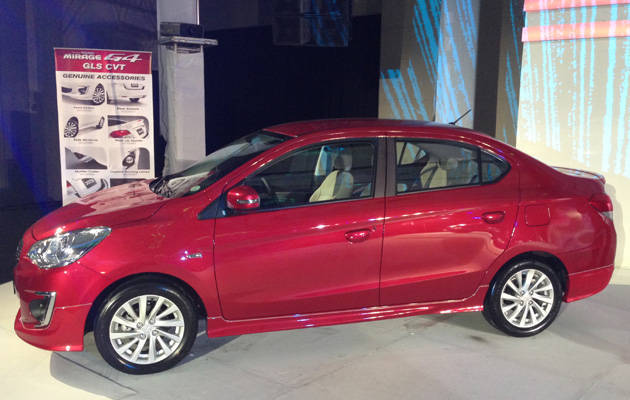 At the official launch of the Mitsubishi Mirage G4 sedan last night at SMX Aura Convention Center, one particular unit stood out among the display cars. It was a Majestic Red unit that sported genuine accessories. By "genuine," we mean aftermarket items--mostly cosmetic--sanctioned by Mitsubishi Motors Philippines and made available at authorized Mitsubishi dealers.
These accessories are:
* front airdam;
* daytime running LED lamps;
* side airdam;
* B-pillar black-out;
* rear airdam;
* rear lip spoiler;
* muffler cutter;
* rear bumper foil;
* luggage tray;
* armrest; and
* Ralliart shift knob
It is our understanding that these accessories can be purchased piecemeal, although Mitsubishi hasn't released an official price list yet. The carmaker did say that it would ask all its dealers to display one accessorized unit of the Mirage G4 on the showroom floor.
Are these accessories tasteful enough for you? Check out their photos below.
Photos by Vernon B. Sarne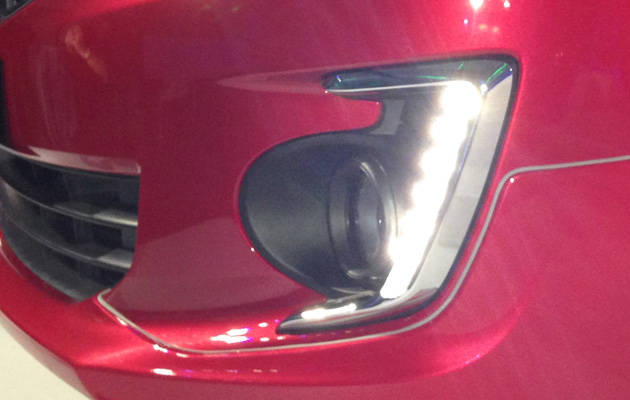 Continue reading below ↓
Recommended Videos