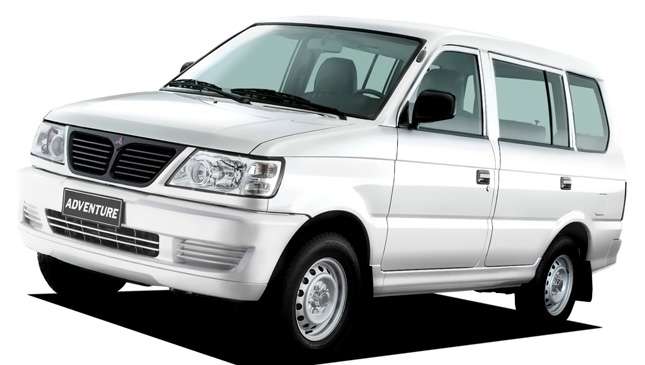 When Euro 4 compliance was implemented more than a year ago, we wondered what would happen to legacy automotive models like the Mitsubishi L300 and the Adventure. At the Mitsubishi Motors Philippines Corporation (MMPC) press conference for the locally made Mirage G4, we finally learned the fate of these two models that have become mainstays in Filipino garages.
There's good news, bad news, and good news. First, the L300 will continue but its old powerplant will not. Obviously, the replacement will be Euro 4-compliant, but MMPC is still mulling whether to slot in a new engine or update the existing one.
Continue reading below ↓
Recommended Videos
The bad news is that the Adventure will cease to be sold beginning next year, so if you're really fond of the model, best reserve now. But the final piece of good news is that a replacement—sort of—is coming for the Adventure. The name isn't public yet, but the stylish XM Crossover MPV concept we saw at last year's Philippine International Motor Show is replacing Mitsubishi's aging MPV.
From what we could tell, MMPC seems hesitant to call the XM a direct replacement for the Adventure. Maybe this means the XM will go a little upmarket.
The production form of the XM Crossover will be revealed in the third quarter of this year, and expect it to go on sale early next year. Of course, dates are not locked down at this point.
Your thoughts?