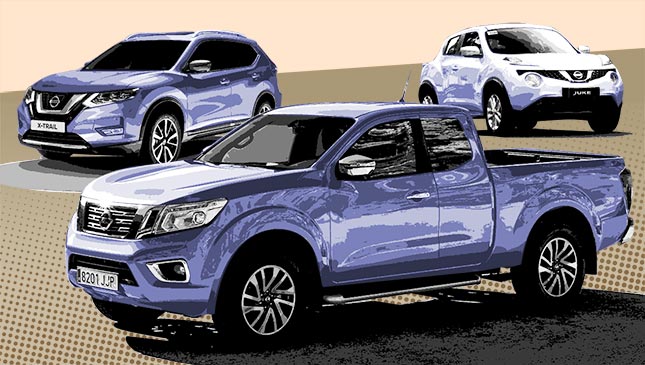 With four new vehicles and the GT-R Nismo launched this month, Nissan Philippines is off to a roaring start this year. Now the Japanese carmaker has revealed its new price list for 2018, and this will certainly set the tone for the rest of the year.
One of Nissan's more popular models, the Juke, gets a slight price increase. From P980,000, it now costs P1,021,000. The X-Trail, which was facelifted last year, is also pricier. Last year, the two variants cost P1,399,000 and P1,728,000; now they cost P1,534,000 and P1,820,000.
For now the company's pickup lineup does not see a price change, but we have a feeling an announcement regarding Nissan's tax-exempt products is coming soon. Also, the Almera subcompact sedan sees an increase across the board, with the base variant seeing a P27,000 jump in cost. And as for the regular GT-R, Nissan says all units currently available are still 2017 stock; this means they retain last year's price.
ADVERTISEMENT - CONTINUE READING BELOW ↓
So, what do you think of Nissan's new prices?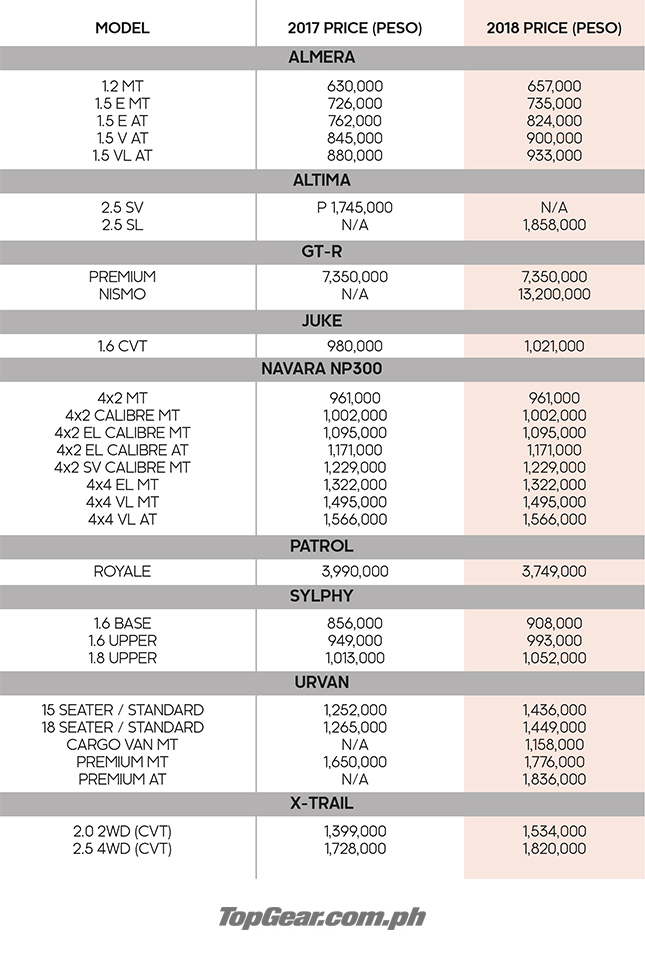 ADVERTISEMENT - CONTINUE READING BELOW ↓
Recommended Videos