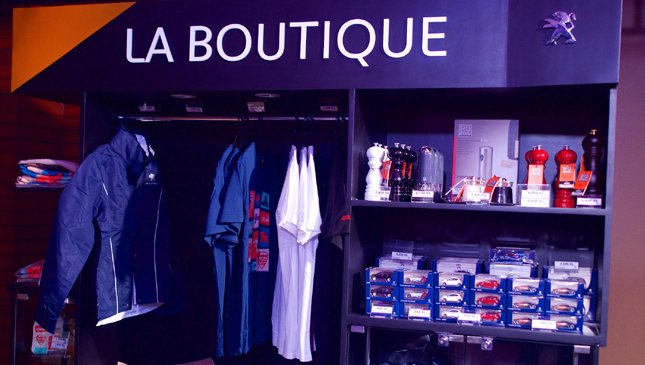 When you talk about car memorabilia, you think of key chains, miniature scale models, shirts, caps, even a USB flash drive. But would you really shell out thousands of pesos on a salt-and-pepper mill set? One European carmaker seems to think so.
Peugeot Philippines has announced that the brand will be launching small boutique stores in its showrooms, selling various Peugeot merchandise. La Boutique, as they call it, will feature a wide selection of Peugeot memorabilia, including the above-mentioned salt and pepper mills, toy cars, apparel, bags and watches, among other things.
Peugeot Philippines president Glen Dasig said that the La Boutique concept gives the French brand's fans an opportunity to own a piece of Peugeot without having to buy a vehicle.
"Your first Peugeot doesn't have to be a car," Dasig pointed out. "It could be a pepper mill."
Prices range from P80 for a simple Peugeot pen to P2,350 for a Peugeot watch. That salt and pepper mills we were talking about earlier? Well, they're priced at P4,900 each.
A sample display of La Boutique was set up during the recent launch of the Peugeot 2008. Aside from showrooms and dealerships, the stores will be put up during mall tours as well. Dreaming of parking the 208 GTi in your garage but still short of funds? You can always start with a shirt.
Continue reading below ↓
Recommended Videos
Photos by Carlo Chungunco