Peugeot Philippines has recently launched its Protectors of the Environment (POE) program to combat climate change together with the brand's customers and their respective families. Instead of making electric technologies available to the public, the brand has chosen to work together with both the public and private sectors to raise awareness and spread information regarding climate change.
The French Embassy, Department of Environment and Natural Resources (DENR), and Briquettors Association of the Philippines will aid Peugeot Philippines in this endeavor, as the carmaker will host educational nature tours and seminars across the country. Through POE, new Peugeot owners will be given the chance to volunteer in tree-planting activities in selected communities and public lands reclaimed by local government units, as well as in Peugeot Philippines' own one-hectare space at the Angat Dam Reserve and Eco Park. There will also be educational nature tours and seminars held across the country in partnership with various government and non-profit organizations. Peugeot customers will also be given the opportunity to participate in international fora on climate change.
"Part of being a successful mobility company is making sure that sustainability is part of our policy," POE program director Dong Magsajo explained. "With POE, we are taking a vital step forward in this direction.
"At this critical time, everyone needs to be aware of what is happening to our planet in order to make those critical decisions. And we are doing our small part in making sure that our customers and their children have every opportunity to create lasting change.
ADVERTISEMENT - CONTINUE READING BELOW ↓
"We at Peugeot envision ourselves to be at the forefront of the electrification and autonomous driving movement. The e-Legend concept signifies our constant research into developing new ways to make mobility more efficient and environmentally conscious," Magsajo added.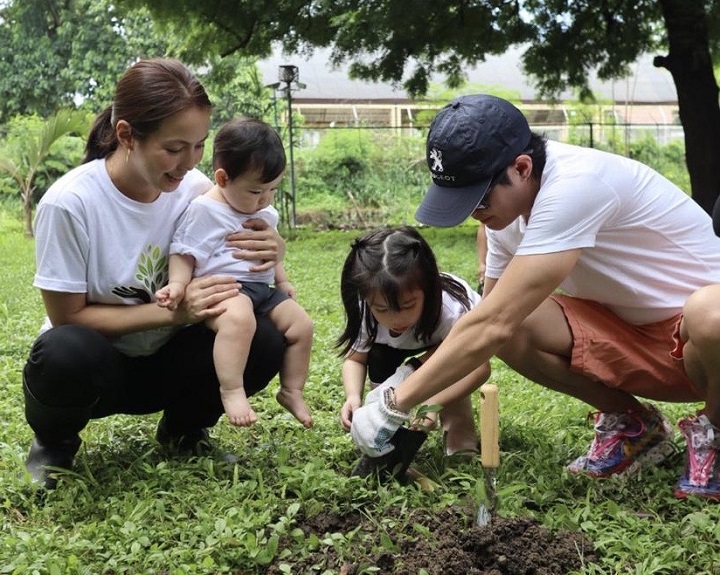 The program was launched at an exclusive gathering at the residence of the French Ambassador to the Philippines. Introduced during the event were the first Protectors of the Environment in Olivia and Amelia, daughters of celebrity and radio jockey Andi Manzano-Reyes and businessman GP Reyes. Fruit-bearing trees were also planted dedicated to both Olivia and Amelia at the EVS Village Space in Parañaque City.
ADVERTISEMENT - CONTINUE READING BELOW ↓
Recommended Videos