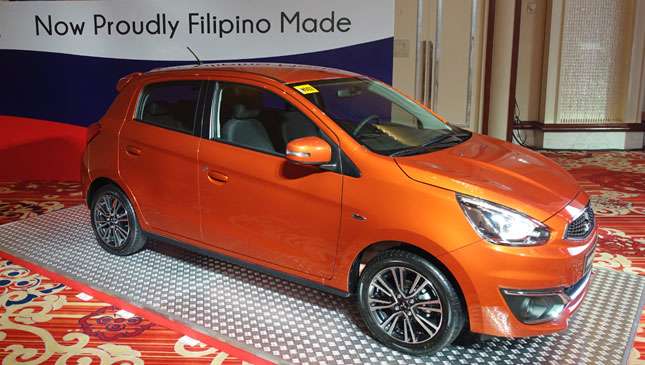 Mitsubishi Motors Philippines Corporation (MMPC) is on a roll. Five months after presenting the first locally manufactured Mirage G4 sedan, it has rolled out another Pinoy-made product. Say mabuhay to the first Mirage hatchback off MMPC's assembly line in Santa Rosa, Laguna.
Formerly imported from Thailand, the small hatch is now being mass produced in the country after MMPC's P4.3 billion investment in facilities. This has created new jobs and opened up new opportunities for local businesses. According to Mitsubishi's press release, 31 local enterprises are supplying 255 parts of the Mirage and the Japanese manufacturer even hopes to increase the local content ratio of its popular hatchback.
Continue reading below ↓
Recommended Videos
The company is no stranger to local manufacturing, as it has been doing so for 50 years. The Mirage sedan and hatch are MMPC's entry to the Philippine government's Comprehensive Automotive Resurgence Strategy (CARS) program, which aims to position the country as a vehicle assembly hub in the region.
"MMPC will continue to exert great efforts to make a contribution to Philippine society and the economy to support the government in its effort to promote the entire automotive industry," said incoming MMPC president and CEO Mutsuhiro Oshikiri in a statement.
It was early last year when the company announced its plans to locally produce the small cars and to export them to other markets. The initial target was to produce 25,000 to 30,000 units on the first year. Once two daily production shifts are in place, its facility is expected to increase the output to 100,000 units.