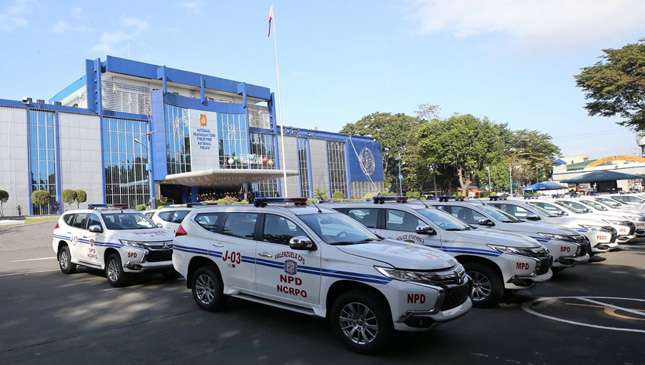 While the police vehicles of the Philippine National Police seem to be in good condition these days, it's hard to live down the meme that circulated years ago comparing the PNP patrol cars to the flashy chase cars other countries had.
Today, the PNP definitely got an upgrade thanks to a donation from the Japanese government. In formal ceremonies held at Camp Crame today, His Excellency Koji Haneda, Ambassador of Japan to the Philippines, turned over 87 units of Mitsubishi Montero Sport SUVs to PNP Chief Police Director Ronald Dela Rosa. The donation was intended to aid the PNP's "anti-criminality campaign and for additional police visibility."
In one of the photos PNP chief Dela Rosa can be seen in the cockpit of a Montero Sport with a manual transmision and fabric seats, so it's safe to assume this is the GLX MT variant—something we enjoyed driving when we tested it. Since Montero Sports all have the same 2.4-liter turbodiesel engine, our policemen will surely enjoy the 178hp and 430Nm at their disposal.
We look forward to seeing the handsome Mitsubishi SUVs in PNP livery on our streets soon.