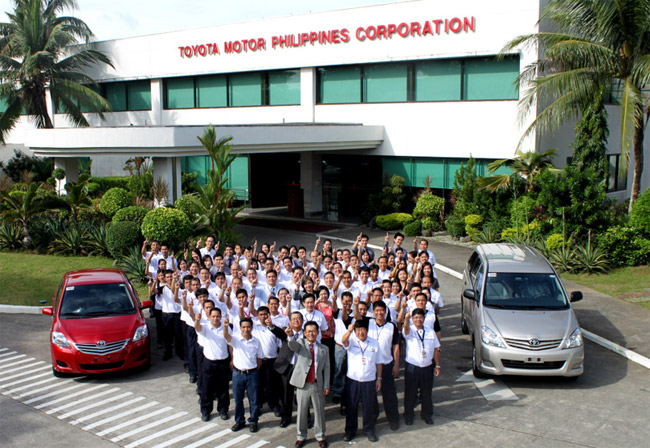 Japanese car manufacturers with production facilities in the Philippines are reportedly warming to the idea of transferring their business to other Southeast Asian countries as the Philippine government's long-awaited plans for the local car manufacturing industry continue to be delayed.
According to a report by ABS-CBNNews.com, with the term of President Benigno Aquino III--who has been a staunch supporter of the industry--coming to a close in 2016, the so-called industry road map that local carmakers have been waiting for may not be approved in time after all.
"I believe that if this does not get approved this quarter and signed by the President by the end of the year or even in the first quarter next year, then let's forget about it because nothing will happen anymore," Ferdinand Raquelsantos, president of the Motor Vehicle Parts Manufacturers Association of the Philippines, was quoted as saying.
Echoing Racquelsantos's sentiments was Toyota Motor Philippines corporate affair vice president Rommel Gutierrez, who also serves as president of the Chamber of Automotive Manufacturers of the Philippines.
ADVERTISEMENT - CONTINUE READING BELOW ↓
"We have been telling the government to please issue the road map so there will be a clear policy direction and basis for Toyota's investments in the Philippines," Gutierrez reportedly said. "The mother company in Japan has many options: Thailand, Malaysia, Indonesia. As early as now, it is already scouting (for locations)."
Another major car manufacturer in the country is Mitsubishi Motors Philippines. According to the story, if both Toyota and Mitsubishi decided to pull out their manufacturing plants in the Philippines, this would result in the loss of 1,000 jobs and millions of dollars' worth of investments.
As the goverment continues to remain vague, how optimistic are you that the auto industry road map will be approved just in time to prevent the car manufacturers from leaving?
ADVERTISEMENT - CONTINUE READING BELOW ↓
Recommended Videos