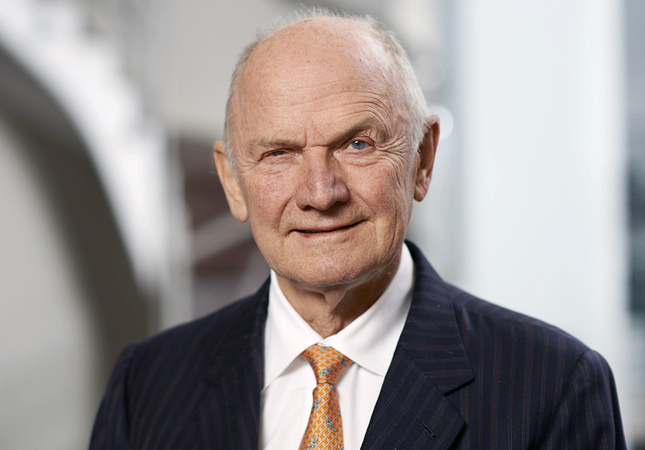 The longtime chairman of Volkswagen AG has stepped down from his post after "losing a showdown" with another VW top executive, Reuters has reported.
According to the news agency, 78-year-old Ferdinand Piech has resigned after failing to expel Volkswagen CEO Martin Winterkorn.
"He (Piech) was unexpectedly isolated in a five-to-one vote of Volkswagen's steering committee last week, as labor representatives, the state of Lower Saxony and even his own cousin Wolfgang Porsche stood firmly behind Winterkorn," Reuters revealed.
The exact details of what caused the rift between Piech and Winterkorn are unclear, but this development apparently was set off by Piech's recent public declaration that he had "distanced" himself from Winterkorn. "The comment was seen as an attempt to squelch any chance Winterkorn had of succeeding him as chairman when his contract runs out in 2017," Reuters offered in another report.
Piech is the grandson of Beetle inventor and Porsche founder Ferdinand Porsche. The Piech-Porsche family is said to control 51% of the voting rights within Volkswagen, allowing Piech to rule like a despot. Stories make him out to be a ruthless leader who routinely ousted top executives who clashed with him.
Volkswagen, in announcing Piech's resignation, said: "The position of chairman of the Supervisory Board will be temporarily assumed by deputy chairman Berthold Huber, who will chair both the Supervisory Board meeting on May 4 as well as the Annual General Meeting on May 5. Under the chair of Huber, the representatives of shareholders and employees will in close cooperation determine the candidate for the new chairman of the Supervisory Board. The election of the future chairman of the Volkswagen Supervisory Board will follow a proposal made by members of the Supervisory Board representing shareholders."
Continue reading below ↓
Recommended Videos
Piech's departure is expected to have a huge impact on Volkswagen's organizational structure and business direction. Whether the impact is for the better or for worse, remains to be seen.
Photo from Scania Group