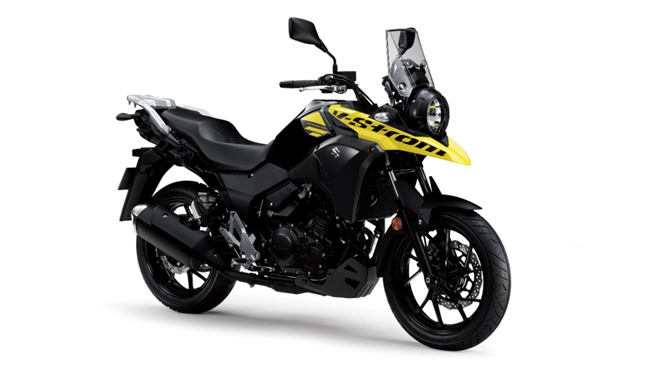 When the word adventure motorcycle (or ADV bike) is thrown around, most people immediately imagine Ewan McGregor and his best mate Charley Boorman and their hit series Long Way Round. In it, the dynamic duo take two fully-kitted out BMW GS1200 Adventure motorbikes for the trip of a lifetime, from London to New York, via continental Europe, across Asia and through Siberia, into Canada, and ending up in the US.
These huge monster bikes instantly cemented BMW's reputation as the best motorcycle for a round-the-world trip. Since then, it catapulted the BMW GS series to the top of most bikers' wish lists, and consequentially, the sales charts.
It was no surprise that eventually, everyone seemed to be getting in on the craze. Ducati updated its Multistrada, Triumph shaped up its Tiger, and KTM also did what KTM does, and it updated its already venerable Adventure series to cope with the increasing demand for this particular breed of motorcycle.
There's just something truly evocative about owning a bike that you could take anywhere your heart wants to go. The combination of two-wheeled motoring and a sense of exploration, freedom and adventure made the ADV bike the most popular choice for those seeking the farthest places.
However, riding these big beasts has a drawback, too. Long Way Round showed that the duo had some struggles with using the GS1200 off-road machines due to their massive heft. It is then about time that manufacturers started realizing that for true off-road ability, the answer lay in smaller bikes—and three recent launches in the past month further highlight just how desirable bikes like these can be.
We already covered BMW's baby GS, the G310, but two Japanese stalwarts aren't taking the challenge lightly. Serendipitously, both Suzuki and Honda launched their baby ADV models at the Milan Motorcycle Show simultaneously when BMW unveiled its GS.
Suzuki launched the all-new V-Strom 250 Adventure Bike Concept. Powered by a 250cc motor, the concept bike looked the part and was kitted out with all the adventure trappings: hand guards, an engine guard, panniers, and a top box. Similar in style to the larger Suzuki V-Strom, the smaller single-cylinder 250 should allow the small ADV to run circles around larger bikes when tackling gnarly off-road situations.
Not to be outdone, and showing the start of a promising trend, Honda unveiled a production-ready version of their take on the mini ADV bike—the Honda CRF250L Rally. Based on the venerable CRF250L, the Rally variant features a new ECU and dash, a larger front disc brake with ABS, a larger fuel tank, a newly-designed windscreen, and longer suspension travel compared to the regular CRF250L.
Although both bikes are not guaranteed to reach the Philippines, if ever, we are cautiously optimistic that they start a trend to create smaller, more affordable, yet still extremely off-road capable ADV bikes that we may get to try out some day.
As great as the BMW GS is, we hope that this trend in smaller displacement bikes would lead to more people being able to experience the wonders of having an ADV bike, and the adventures that come with owning one.