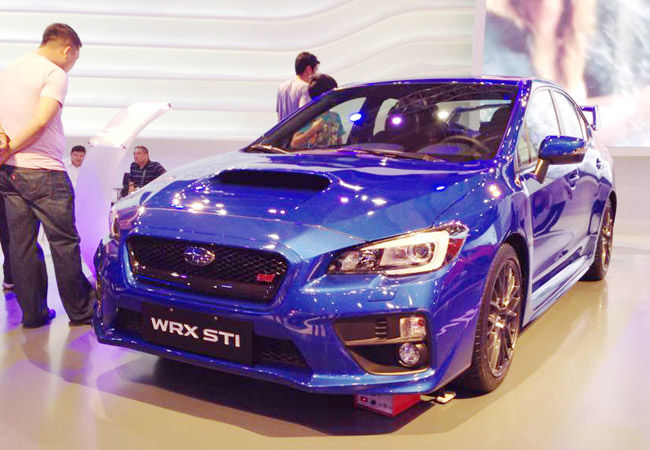 The blue Subaru WRX STI was arguably the most awesome car display at the just-concluded Manila International Auto Show. (Sure, the McLaren MP4-12C was more awesome, but it was a gray-market unit.) Perhaps so awesome that a MIAS "visitor" decided to nick its fancy (and expensive) shift knob last Saturday.
As a result, Motor Image Pilipinas--the exclusive Subaru distributor in the Philippines--locked the doors of all the display units yesterday, the last day of the show held at the World Trade Center in Pasay City. Well, except for one, the BRZ, whose shift knob had been removed by the Motor Image staff as a safety precaution (see bottom photo).
"The guy definitely knew what he was doing," a Subaru salesperson who requested anonymity told TopGear.com.ph. "The shift knob had a special mechanism that one had to be familiar with in order to completely remove the thing. If you didn't know this mechanism, you would just end up loosening the shift knob without being able to take it."
Hence, the salesperson suspects that the thief was either a WRX STI owner himself or a really avid Subaru enthusiast.
Asked how much the STI shift knob costs, the salesperson said "between P15,000 and P20,000."
Continue reading below ↓
Recommended Videos
When we checked out the WRX STI yesterday, a new shift knob had been installed but the car's doors were already locked.
Don't be surprised if most display vehicles will be locked at the next major car show.
Photos by Vernon B. Sarne and Abhie Flores