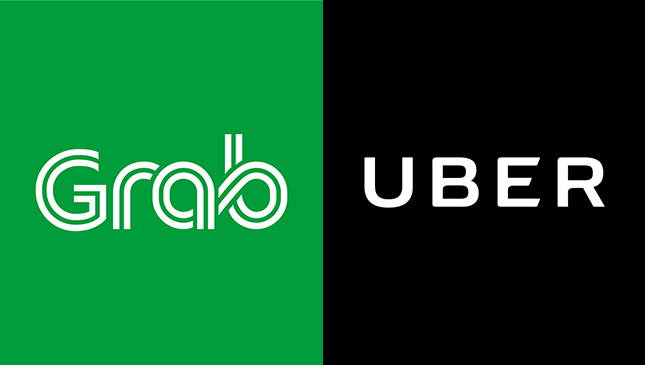 When it comes to ride-hailing apps, there are only two names which really stand out. Uber and Grab have both been around for a couple of years already, and by now Manila's commuters have had more than ample time to choose which of the two they prefer.
Both companies offer the same basic advantages over regular taxis: trustworthy drivers who've gone through a supposedly rigorous screening process, the convenience of waiting for your ride in an area of your choosing, and several modes of payment. All things aside though, which of the two services is cheaper?
IPrice recently conducted a study with the mission of determining which of the two ride-hailing apps is easier on the wallet. The company compared data gathered from several major cities within Southeast Asia and analyzed info for both short and long distance travel.
The methodology behind the study is relatively simple: Distance and time costs were gathered from Uber, Grab, taxi agencies and official government websites. The estimated trip time, meanwhile, was gathered from five popular routes during non-peak hours. Take note: No surge pricing or discounts and promos were taken into consideration for the study.
ADVERTISEMENT - CONTINUE READING BELOW ↓
The study found that in the Philippines, Grab (we assume it was referring to GrabCar) was cheaper than Uber for both short (5km) and long (10km) distance trips. The findings show that short trips with Grab cost an average of $1.9 (P95) compared to $2.7 (P134) with Uber. Meanwhile, long trips with Grab cost an average of $5.7 (P284) compared to $6.6 (P329) with Uber.
You can check out the rest of the study's findings in the iPrice infographic below. You'll notice that prices between Uber and Grab vary depending on the country and location. In the Philippines though, it looks like Grab is the cheaper deal.
Now if only we can find a driver in the middle of the holiday rush…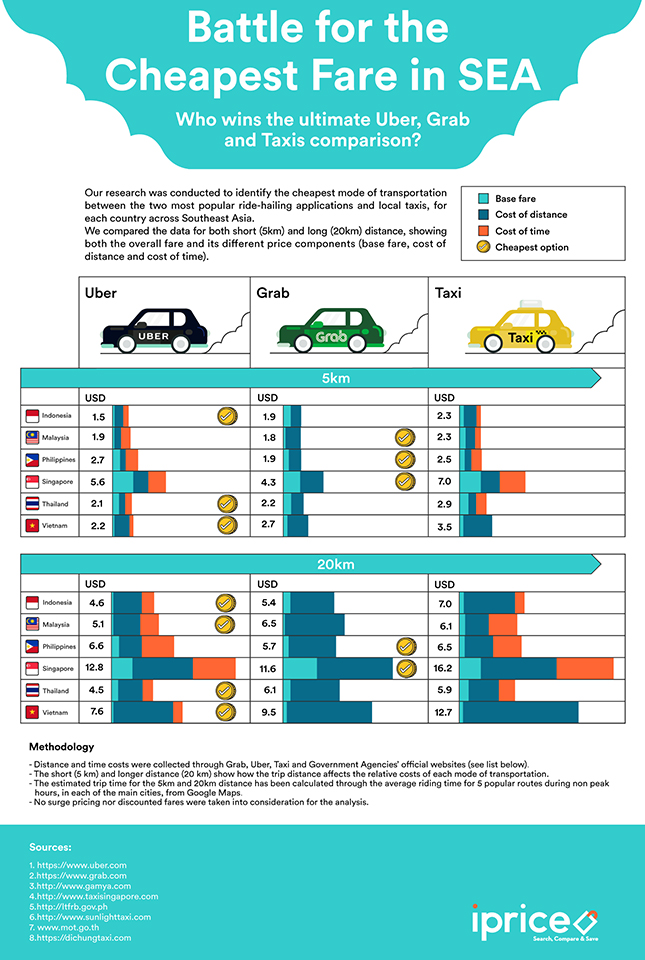 UPDATE as of May 7, 2018: Uber has already ceased operations in the Philippines. "After much discussion, litigation, and false starts, Uber Philippines has announced in an e-mail advisory today that it will shut down its app's operations in the country starting Monday, April 16, 2018. The e-mail then advises riders to register with Grab to book rides from that date onward."