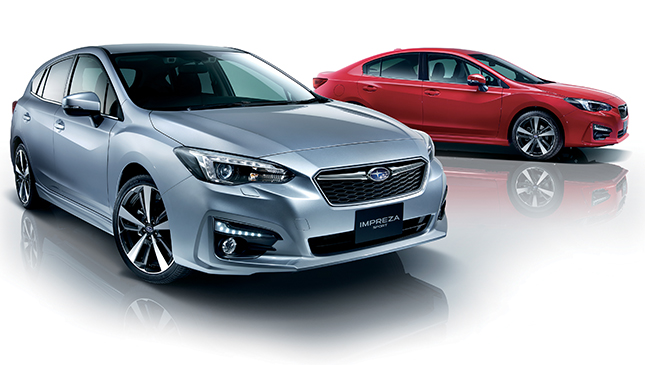 In October, the all-new Subaru Impreza was launched in Japan with a sales target of 2,500 units per month. Since then, the edgy Japanese sedan has exceeded that goal by more than fourfold--11,050 orders to be exact. What's more, over half of all those orders came from customers switching from another brand.
The feat is an impressive way to close the year, to say the least. So it isn't exactly all too surprising when the Impreza was named the 2016-2017 Japan Car of the Year. With a sleek, sporty design, a wide array of new tech and safety features (including a pedestrian airbag as standard, a first in Japan), a much better interior and impressive performance, the all-new Impreza is definitely deserving.
Fuji Heavy Industries president and CEO Yasuyuki Yoshinaga expressed his gratitude to the company's supporters, saying: "It is a great honor that the Impreza has been recognized with this distinctive award. I would like to thank our customers, suppliers and shareholders for their continued support for Subaru and I am grateful to all those who contributed to this achievement. We will continue to enhance our efforts to offer an 'enjoyment and peace of mind' driving experience to all customers."
Will the Impreza see similar success when it makes its Philippine debut next year? It's way too early to tell, but we definitely wouldn't bet against it. Who knows? Maybe the car will even drive home a 2017 Stig Award.