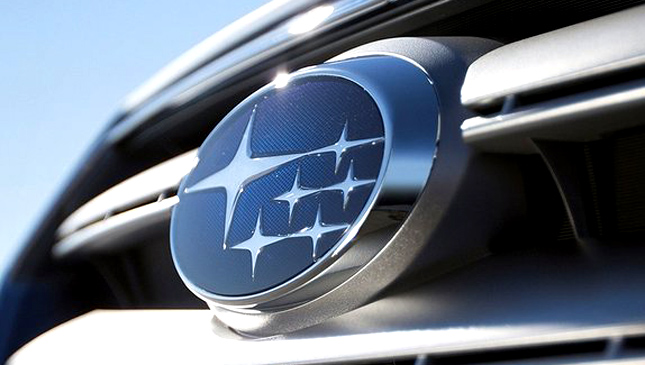 The Subaru name has been in the automotive industry for as long as we can remember. Outside of the carmaker's previous presence in World Rally Championship, it has made a name for itself as a manufacturer of both safe and fun-to-drive vehicles. But did you know that there's actually another name behind it?
Subaru's parent company is, in fact, Fuji Heavy Industries (FHI). Now comes the news that FHI is changing its name to Subaru Corporation by April 1st next year. Yes, the Japanese marque is finally putting the product name at the forefront of its corporate identity.
While the name change is still subject to shareholder approval under the rules of incorporation, the transition to the new identity is pretty much a done deal. But why change the long-standing corporate moniker?
In case you didn't know it, Subaru is the Japanese name for the Pleiades star cluster. The logo itself symbolizes the six companies that are related to the founding business, the Nakajima Aircraft Company, which later became the FHI group in 1953. The Subaru name was used in 1958 when its very first vehicle, the Subaru 360 minicar, was born. Since then, the company has been involved in aircraft and aerospace research as well.
The move is also timely as 2017 marks the 100th anniversary of the Nakajima Aircraft Company. Now, Subaru has operations in over 90 countries, with hallmarks such as the horizontally opposed boxer engine and Symmetrical All-Wheel Drive. The company is now hoping to increase its name recall via the new corporate identity.
Frankly, we don't mind what the mother company is called. We just hope it continues coming up with great products like the feisty WRX STI and the practical Forester. But come to think of it, Subaru Corporation does have a better ring to it.