This year has been good for Suzuki Philippines—so far, its sales have climbed high enough for fifth place year-to-date in 2019. In a few days, it'll also officially introduce the Carry workhorse in the local market. While these are already proof that the company's future in the Philippines looks bright, it seems that Suzuki has no plans on slowing down anytime soon.
In fact, the Japanese carmaker recently broke ground for its newest dealership in Tagum City, Davao. As it aims to strengthen its hold in Mindanao, it will soon open Suzuki Auto Tagum and bring its services closer to its customers down south.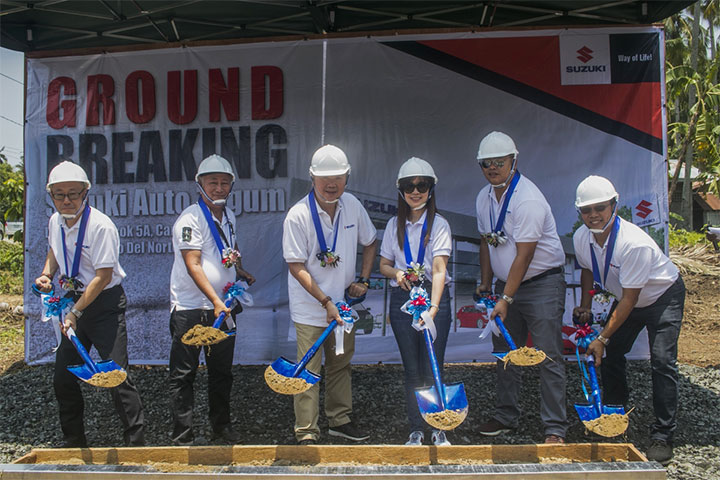 The newest Suzuki 3s dealership will be situated in District 1, Purok 5a, Canocotan in Tagum City and will be managed by its owner, Grand Canyon Multi Holdings, which also runs 12 other Suzuki dealerships across the country. The company's executives along with Suzuki Philippines director and general manager for automobile division Keiichi Suzuki were present during the groundbreaking ceremonies.
"As we break ground for what would be the new Suzuki Auto Tagum, we reaffirm our promise to make our best-valued and award-winning products and services more accessible to more Filipinos and let them experience the Suzuki Way of Life," said Suzuki.
The company expects its new dealership to be completed by March 2020 and commence full operations by May of the same year.
Congratulations, Suzuki!