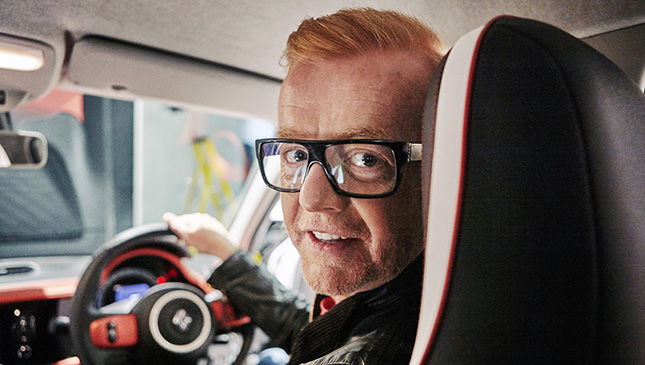 In June last year, the British Broadcasting Corporation officially announced its replacement for Jeremy Clarkson, who had been axed from the popular Top Gear TV show for assaulting producer Oisin Tymon. That replacement was British TV presenter Chris Evans, who also happened to be a huge car fanatic.
Everyone knew Evans had big shoes to fill, so much so that the BBC gave Top Gear a new lineup of six presenters, including Friends star Matt LeBlanc. While many fans adopted a wait-and-see attitude, an even larger number predicted that the new group of hosts wouldn't work--most of them even expressing an outright disdain for Evans.
And then the new season premiered on May 29.
While we here at Top Gear Philippines thought the effort wasn't bad, many viewers immediately criticized the lack of chemistry among the hosts (and put the blame squarely on Evans).
Well, it now appears Evans himself was aware of his shortcomings, as he just tweeted this...
ADVERTISEMENT - CONTINUE READING BELOW ↓
Yep, Chris Evans is out of Top Gear after just one season. TopGear.com adds this statement (in italics) from the man:
I have never worked with a more committed and driven team than the team I have worked with over the last 12 months. I feel like my standing aside is the single best thing I can now do to help the cause. I remain a huge fan of the show, always have been, always will be. I will continue to focus on my radio show and the allied events that it encompasses.
ADVERTISEMENT - CONTINUE READING BELOW ↓
Recommended Videos
Meanwhile, BBC Studios director Mark Linsey remarked: "Chris is stepping down from his duties on Top Gear. He says he gave it his best shot doing everything he could to make the show a success. He firmly believes that the right people remain--on both the production team and the presenting team--to take the show forward and make it the hit we want it to be. The new series has so far notched up over 30 million views in the UK alone, and has already been sold to 130 territories globally."
No word yet on whether he is going to be replaced. If he is, may we reiterate our endorsement of Rowan Atkinson?
Photo from TopGear.com