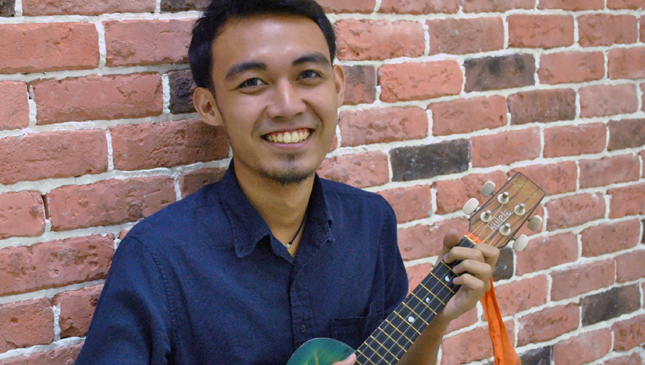 In August last year, we wrote about "Juanderlust," TravelBook.ph's search for the chosen Juan. One lucky person would win the opportunity to travel to 80 different destinations in the Philippines in 80 days. Basically, the prize sounded every bit like the road trip of a lifetime. Well, six months later, we finally have a winner.
Dave Brylle Agbayani, a chemical engineering graduate from the University of the Philippines, and a native of Bukidnon, has been selected to be the Juan. Dave bested more than 800 other candidates from over 13 different countries, including Spain and the US. By the way, as the contest winner, Dave is now TravelBook.ph's new voice of Philippine travel.
Aside from his all-expenses-paid 80-day road trip, Dave also wins P100,000 in cash, a P20,000 voucher from GlassesOnline.com.ph for a new pair of shades to use during his trip, and a P1-million travel insurance plan courtesy of Travel Light Worldwide Insurance. More prizes await him throughout the course of his journey around the country. His epic road trip will begin tomorrow with the Malasimbo Music and Arts Festival in Puerto Galera, and will end in Boracay on May 23.
Now, we don't know if Dave is into cars, but if he isn't yet, he probably will be by the end of his journey. After all, a good part of the trip will be from behind the wheel of a vehicle, although we have yet to find out what exactly he'll be driving. Congratulations Dave!
Continue reading below ↓
Recommended Videos