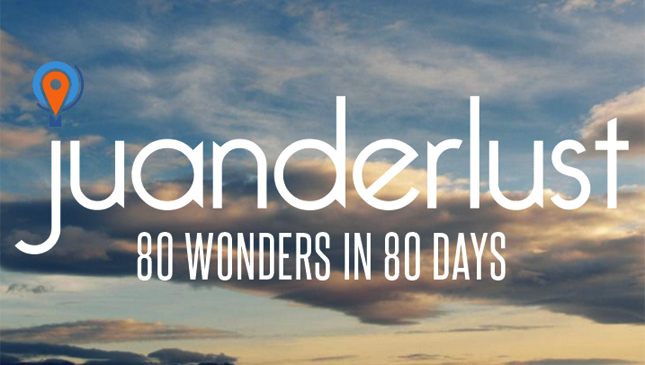 We love road trips. Who doesn't appreciate a good drive and an opportunity to soak in amazing scenery? Given the chance, a lot of our readers would just hop into a vehicle and hit the road--all they need is a reliable car and a sense of adventure. TravelBook.ph is giving you a once-in-a-lifetime chance to do just that with "Juanderlust," the search for the chosen Juan--one winner, one country, 80 destinations, 80 days, and an experience to last a lifetime.
We're sure a lot of car nuts reading this are wondering what the big deal is. Well, we'll be putting the winner behind the wheel of a 4x4 vehicle through a good portion of the journey. A great car, the open road, and maybe a little rough terrain here and there, all while experiencing the sights, the sounds and the tastes of the Philippines. We can't imagine a better way to know and experience the country.
Interested applicants just have to head over to the Juanderlust website and answer why they should be the chosen Juan, via either a short video or a 300-character explanation. By November 25, a panel of judges will narrow down applicants to a list of just 100 candidates, with the top 10 to be determined via essay and video submissions. The finalists will be sent on an all-expenses-paid trip to a nearby destination for an overnight stay, where they'll have to write a blog post about his or her experience for evaluation.
Continue reading below ↓
Recommended Videos
So...want to drop everything and get away from it all? Watch the video below.
If you're viewing this on a mobile device and can't see the video, please click here.