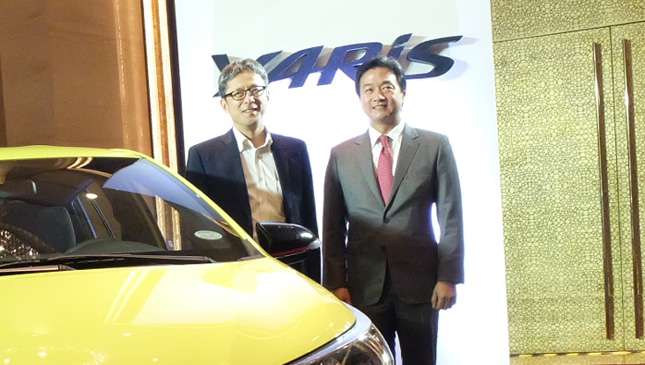 Yesterday, it happened. The thing that automotive executives and salesmen across the country had been worried about all year long. The increase in car excise taxes, as part of the government's massive tax reform package, was signed into law by President Rodrigo Duterte. So much for that dream car, huh?
Well, maybe not—at least according to one industry executive. During a special luncheon for members of the media, Toyota Motor Philippines vice chairman Alfred Ty (right in above photo) made note of the recent development. He admitted that the year-long suspense actually helped push sales.
"There were a lot of speculations in the market when the year first started and, in a sense, carmakers would admit that [they] benefited from all the rush sales that the public created," Ty explained.
Ty admitted that for him and the brands he helms, the final figures were "a bit of a surprise" compared to their initial predictions at the start of the year. Ty noted that while many consultations were held between the government and the private sector, it was impossible to know the real score until the law was signed.
So what's Ty's verdict now?
"It comes out to be not as bad as we thought it would be," he revealed. "The future of the auto industry remains to be bright and it remains a key factor in the growth of the Philippine economy. That's really the endgame for all of us and we'd like to be relevant, and be part of this growing Philippine economy."
What's your take on the new car excise taxes? Discuss below.