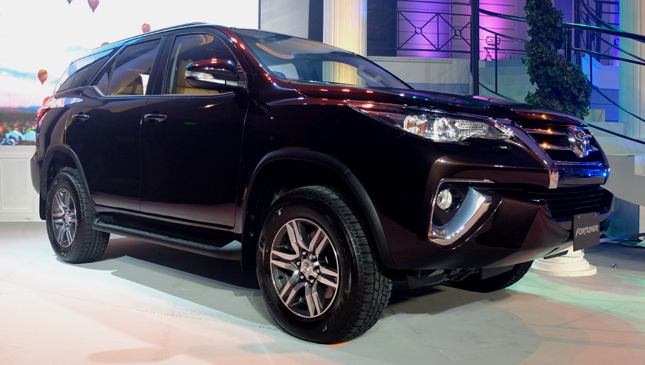 The results are in. The all-new Toyota Fortuner and Innova recently underwent the New Car Assessment Program for Southeast Asia (ASEAN NCAP) crash-testing program, and owners (or future owners) will be glad to know that both vehicles passed with flying colors.
The car safety assessment organization has given the new Fortuner a score of 14.53 for adult occupant protection (AOP) and 71% compliance for child occupant protection (COP). Those numbers are good for five- and four-star safety ratings, respectively. There's a catch though. The figure for AOP is for variants equipped with electronic stability control. Those without the safety feature received only a four-star rating, which is actually still pretty good.
The all-new Innova, meanwhile, scored 14.10 points for AOP and 71% compliance for COP--also five- and four-star ratings, respectively. Just like the Fortuner, the five-star AOP rating only applies to models equipped with ESC. Innovas not equipped with ESC had to settle for a four-star rating.
Both the Fortuner and the Innova were among the higher-scoring vehicles from the ASEAN NCAP's first-quarter testing this year.
The Ford Everest, for its part, scored very well in AOP with 15.38 points (five-star rating)--impressively, all its variants are equipped with ESC. As for COP, the Everest got 81% compliance (four-star rating). So yes, the Everest trumps the Fortuner in safety, according to ASEAN NCAP tests.
Continue reading below ↓
Recommended Videos
What vehicles didn't perform well?
Well, Hyundai i10 owners might want to make sure to always buckle up, because the tiny Korean car only received a one-star AOP rating. Strangely, the i10 also received a 79% compliance rating for COP--good for a four-star rating.
So it looks like Fortuner and Innova owners can rest easy behind the wheel, thanks to Toyota's standout safety features. It's hard to imagine, however, that they'll ever be put to a similar test in real-world conditions, considering how everyone's stuck in traffic. Still, it's better to be safe than sorry, right?
Photo by Drei Laurel