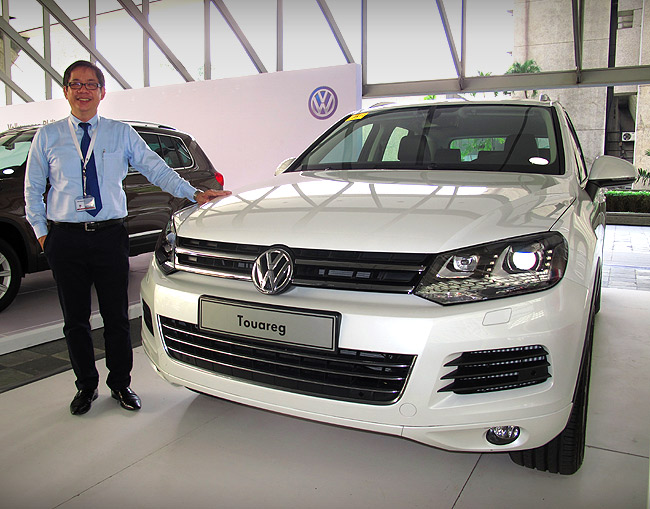 Fans of the German brand will be delighted to know that Volkswagen Philippines (aka Automobile Central Enterprise) is on track with its expansion plans. At the ongoing Ayala Auto Fair (last day today), Volkswagen dealer Iconic Dealership Inc.'s general manager Nemesio "Tito" Solomon Jr. confirmed with TopGear.com.ph the schedule of VW's showroom opening.
If you still remember, Ayala Corporation president and COO Fernando Zobel de Ayala made the announcement early this year that the Volkswagen brand will be coming to Cebu, Quezon City and Alabang. In September, the German carmaker's Cebu dealership was inaugurated. And now, its Quezon Avenue dealership is already welcoming walk-ins, according to Solomon. "Its soft opening is happening next week," he revealed.
A four-car display facility will also be erected in Molito, Alabang, by December. A temporary showroom, the Molito display facility will be open for a year. "By 2016, we should be ready with our fully operational Alabang dealership that has a showroom and service area," Solomon said. The existing and soon-to-open Volkswagen dealerships are owned by Ayala. Further expansion in other provinces is open for franchising, Solomon added.
Now, you're probably thinking: Why should you be excited about this news? Well, aside from being able to check out Volkswagen's latest offerings, you may now test-drive the VW vehicle you desire. According to Solomon, each showroom has test units of its cars on display. "For Volkswagen to be appreciated, it has to be experienced," the dealership boss said.
Continue reading below ↓
Recommended Videos
In addition, owners of older-model Volkswagen vehicles (specifically models from 1999 and later) can have their cars serviced at these dealerships. "Unlike other brands, we service Volkswagen vehicles that were not purchased from our dealership with no registration fee," Solomon shared. Other dealerships charge registration fees in such cases, he said.
Who's excited to experience German engineering at a nearby Volkswagen dealership?
Photo by Tracy Carpena