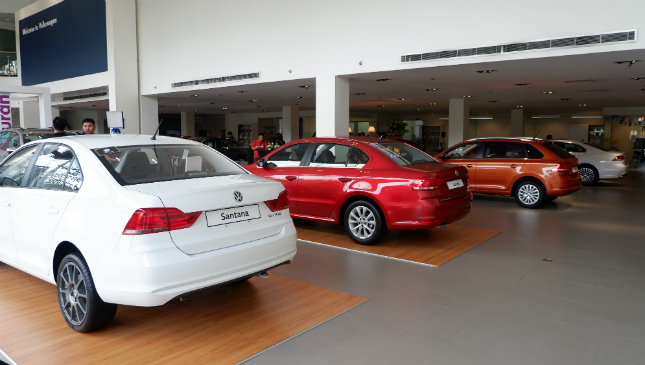 Volkswagen Philippines recently caused a lot of buzz in the local automotive scene when it announced an overhaul to its lineup in the form of five new models, all hailing from China.
It was a bold move, to say the least. Divisive, too. Many have questioned the German carmaker's strategy. Why, they wondered, is a brand that previously marketed itself in the country as a premium offering now selling cheaper, mass-market models?
ADVERTISEMENT - CONTINUE READING BELOW ↓
For answers, we turned to Volkswagen Philippine's COO Klaus Schadewald. During a roundtable discussion with members of the media, Schadewald explained that the recent trade agreements between the Philippines and China have made it possible for his brand to bring in these new vehicles..
We went one step further and asked him if this new lineup was a deliberate strategy to target different buyers from the ones it previously marketed to.
"Yeah, of course," Schadewald told us. "We know that when you look into the market segmentation of the Philippines, you know where the market is. We had this big disadvantage that we could not offer a car in the main segments, because we were just too expensive.
"If you want to grow in the market, you have to offer -- in a competitive market like this -- the cars in the main segments. And that's what we did. So it was a clear strategy to offer the Philippine customers the right product in the right segment at the right price."
Schadewald also pointed out that the new vehicles' cost of ownership is "very competitive," with preventive maintenance services only scheduled once a year or every 10,000km. But if you prefer the old lineup, Schadewald explained that there are still some up for sale while stocks last, with possibly more on the way depending on market demand. Eventually, though, most of the vehicles they'll sell will be in the vein of the Santana.
What do you guys think? Was it a good move by VW? Sound off below.