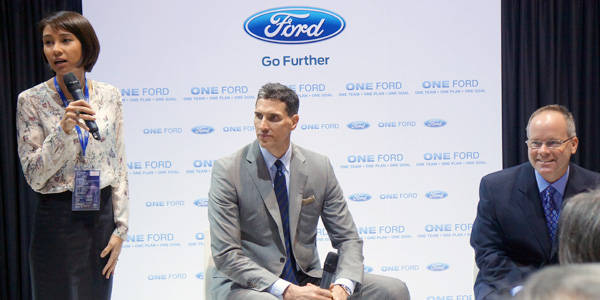 The all-new Ford EcoSport took center stage yesterday at the 34th Bangkok International Motor Show as it was introduced to much fanfare by no less than Ford ASEAN's big boss, Matt Bradley. Now, you must be wondering: Doesn't Ford already have a small SUV in the Escape? What happened to the stylish all-new Escape model that hasn't reached our market yet? When will this anticipated vehicle arrive?
During Ford's press conference in Bangkok, executives Bradley and Ford Philippines president Randy Krieger gave us a clue as to the fate of Ford's long-running compact SUV.
The American bosses emphasized that the EcoSport will be the only B-segment SUV in Ford's Philippine lineup for the foreseeable future. From the way they worded their statements, it almost seemed as if we would never see the new Escape. While this is not a favorable scenario, it isn't impossible at all.
As most of you know, the outgoing Escape, which started production in 2001, was built at the shuttered Ford factory in Santa Rosa, Laguna. A new Escape would mean importing it from another country. And so far, the only factory we know that produces the latest Escape is located in the US. Even if Ford can bring the price down like the company did with the Explorer, there's no guarantee a US-sourced Escape can match the prices of Thai-sourced compact SUVs from rival Japanese carmakers.
ADVERTISEMENT - CONTINUE READING BELOW ↓
ADVERTISEMENT - CONTINUE READING BELOW ↓
Recommended Videos
To clarify the Escape's fate in our market, we asked Krieger over dinner what the real score is. He said the new Escape will arrive but only after the EcoSport has gained some footing in the market. The reason for this is that Ford doesn't want the two small SUVs to cannibalize each other's sales. That line of thinking makes sense, but this also means we're in for a long wait for the Escape. As we said in another story, EcoSport production will only start in the fourth quarter of this year. That means the earliest we can get the EcoSport units is first quarter of 2014. And that means the Escape may only arrive in late 2014.
So, for those still waiting for the new Escape, keep pining. You will have to wait, but at least you're not waiting in vain.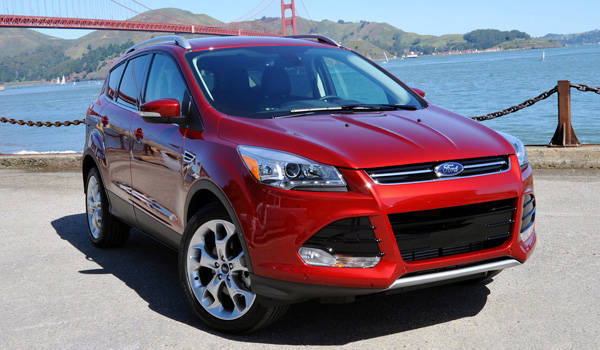 ADVERTISEMENT - CONTINUE READING BELOW ↓