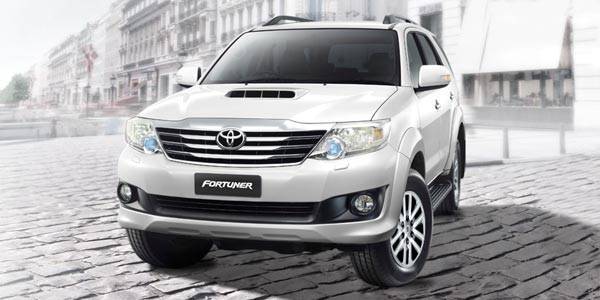 We found these images of a seemingly new Toyota Fortuner on the website of Toyota Thailand, with the heading, "New Toyota Fortuner: Above and Beyond." Problem is, the rest of the text is written in Thai so we have no idea what else is being said. So we're left wondering whether this is the new-generation Fortuner or just another face-lift. In industry-speak, "new" could mean "all-new" or "refreshed."
We checked the spec sheet and tried to decipher as much information as we could. We learned that this "new" Fortuner is longer at 4,705mm (versus the current model's 4,695mm) but lower at 1,795mm (versus 1,850mm). We also learned that it has exactly the same width at 1,840mm and exactly the same wheelbase at 2,750mm.
Continue reading below ↓
Recommended Videos
Even the engine specs seem like carryovers from the present model: a 2.7-liter gasoline engine rated at 160hp and 241Nm, and a 3.0-liter diesel unit rated at 163hp and 343Nm.
Our verdict: just another face-lift. What do you think?