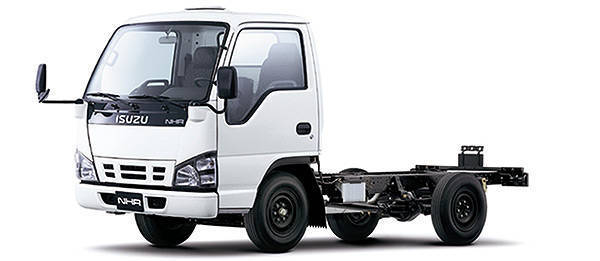 With the continued proliferation of secondhand trucks that ply our roads, Isuzu Philippines Corporation is once again notifying truck operators that, while these reconditioned vehicles are cheap to purchase and require a minimal initial cash outlay, the factors involved in their ownership and operation become costlier in the long run.
Some of the disadvantages that come with reconditioned, secondhand trucks include their lack of service histories, making the assessment of their condition possible only through visual inspection and speculation. Another disadvantage is the lack of warranty, putting the buyer at risk. Also, majority of these secondhand trucks have been converted from right-hand-drive to left-hand-drive, with the conversion done through questionable methods, making them unsafe. And then there's the fact that used trucks have often outlived their usefulness, casting doubts on their reliability, thus requiring more maintenance and repair work, and causing additional delays to businesses.
Brand-new trucks, on the other hand, while priced higher, offer several long-term advantages that make them more cost-effective.
Generally, new trucks have a useful lifetime of more than 10 years, while secondhand trucks may last for only three years. In addition, after a decade of reliable service, these trucks can be resold at higher prices thanks to their high resale value.
Continue reading below ↓
Recommended Videos
Unlike imported used trucks, brand-new Isuzu trucks are in excellent operating condition, the company says. Their maintenance schedules are performed by highly trained IPC technicians who strictly follow the manufacturer's specifications, and done in service centers that are equipped for the job. They are also ensured to be fitted with genuine Isuzu parts. And because they're brand-new, they have received only the latest components, guaranteeing their reliability and--with proper care and maintenance--longevity of service.
"Filipinos have loved and put their trust in Isuzu trucks for decades, as the Isuzu brand has been present in the Philippines since the 1950s," points out IPC president Ryoji Yamazaki. "In fact, the Isuzu brand has become synonymous with trucks and diesel expertise. This serves as an inspiration for us to continuously offer Filipino buyers well-built products that they deserve."