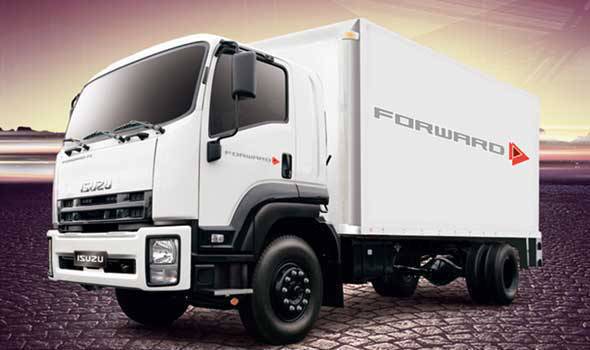 We're just one week removed from the Manila International Auto Show and already there's a truck show coming our way. Isuzu Philippines Corporation, assembler of diesel-powered commercial vehicles, is holding a truck show this weekend called "On the Right Truck to a Better Future." Happening at the World Trade Center in Pasay City--the same venue as MIAS--the event showcases Isuzu's full commercial-vehicle lineup and aims to highlight the clear advantages that brand-new trucks have over secondhand units.
The event--which is open to the public on April 16 and 17 free of charge--will be the second truck show to be organized by Isuzu. In 2005, the Japanese automaker put together its first-ever truck show, called "Truck Attack." For this latest truck expo, a total of 23 vehicles and two Powertrain engines will be exhibited.
Among the vehicles to be put on display are three NHR vans powered by the 2.8-liter, Euro 2-compliant 4JB1-TC diesel engine: the NHR MB 80A, which can be configured as a 16-seater i-Van standard, 18-seater i-Van school bus or i-Van ambulance; the NHR FT 80A, a 21-passenger Flexi-Truck with dual air-conditioning; and the NHR 55, which is available as a refrigerated van, cargo van or passenger van.
There will be trucks equipped with the 4.6-liter, Euro 2-compliant 4HG1-T diesel engine: the NKR 71, an aluminum van with tail lift; the NPR 71, a drop-side truck with crane; and the NQR 71, available as a cargo van, fire truck or mini bus.
And then there will be those propelled by the 7.8-liter, Euro 2-compliant 6HK1-TCN diesel engine: the FVR 34, which can be made into a cargo truck, fuel tanker, bottle carrier, dump truck, city bus or garbage compactor; the FSR 34, a fire/rescue truck with mobile clinic; and the GVR 34, which can function as a trailer, fuel tanker or bottle carrier.
The LT 132 bus, powered by the 8.2-liter, Euro 2-compliant 6HH1-N diesel engine, will also be on display.
Isuzu will also show off its more popular vehicles, including the Crosswind XL, the D-Max 4x2 and 4x4 LT, and the D-Max single cab.
According to Isuzu, the main areas in which brand-new trucks offer customers more benefits compared to secondhand units are resale value, financing, performance, maintenance, warranty, insurance, fuel consumption and clean emissions.