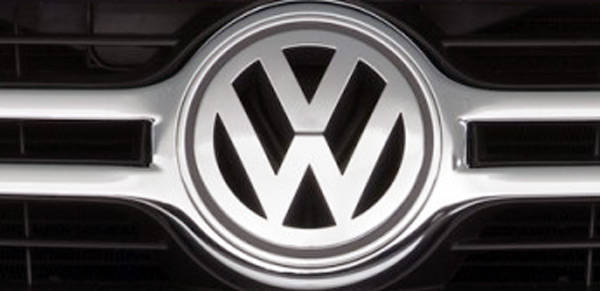 In December 2010, we reported here that Ayala Corporation had the inside track in securing the Philippine distributorship rights to German carmaker Volkswagen. Today, the Makati-based company has released a press release announcing that it has formally secured those rights.
"This distributorship agreement brings together two premier corporate names to compete in an industry with high growth potential," the press statement said.
Volkswagen's newly appointed Philippine distributor will be known as Ayala Automotive Holdings Corporation.
For his part, Ayala Corporation president and COO Fernando Zobel de Ayala said: "We are very excited to bring Volkswagen's technology and engineering expertise to the Philippine market. This partnership will no doubt enhance our current portfolio of auto brands given the dominant position of Volkswagen in the global automotive market. This will allow us to offer a much wider range of passenger vehicles in the local market, which will reinforce further Ayala's strong presence in the local automotive industry."
Ayala Corporation also has stakes in Honda Cars Philippines and Isuzu Philippines Corporation.
The Volkswagen Group (which includes Audi, Bentley, Bugatti, Ducati, Lamborghini, Porsche, Seat, Skoda and Volkswagen) is the second largest car company in the world as of 2011, with global sales of 8.265 million units, or 12.3 percent of the global passenger-car market. Volkswagen also has 99 manufacturing facilities in 27 countries, with more than 500,000 employees worldwide. The press statement didn't indicate whether there are plans to eventually put up an assembly plant in the Philippines.
"Building on the Ayala Group's excellent reputation and market knowledge, we are excited about offering consumers in the Philippines Volkswagen's outstanding lineup of vehicles and providing them with an unparalleled level of sales and service experience," said Weiming Soh, Volkswagen's commercial operations president for China and ASEAN. "As an important part of Volkswagen's ASEAN growth strategy, we, jointly with the Ayala Group, plan to rapidly and robustly establish the Volkswagen brand in the Philippines, contributing to our vision of becoming the world's number one car manufacturer by 2018."
ADVERTISEMENT - CONTINUE READING BELOW ↓
A few months ago, we also reported that another company, Yulon Motor of Taiwan, had entered the picture in the Volkswagen talks. Those rumors can now be put to rest.
Another company that vigorously made an attempt to get the Volkswagen distributorship was PGA Cars, which already locally sells VW Group brands Audi, Lamborghini, Porsche and very soon Bentley. The company's failure to get the Volkswagen brand is a big blow to its plans to own the VW Group portfolio in the Philippines.
Time to petition Ayala to bring in the Scirocco.
ADVERTISEMENT - CONTINUE READING BELOW ↓
Recommended Videos