The country's motorcycle market is certainly growing and more manufacturers and distributors are introducing their latest models in the country. Kawasaki Motors Philippines, in particular, introduced five new models recently that will definitely appeal to all kinds of riders.
1. Kawasaki KSR 110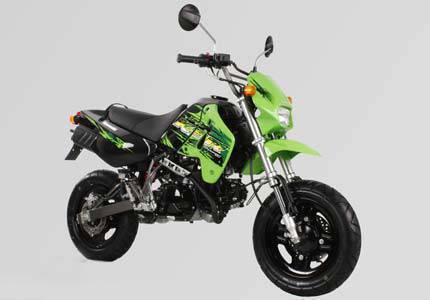 For the widely popular underbone segment, there's the KSR 110. A user-friendly motorcycle for novice riders, the 111cc, air-cooled KSR 110 produces 8.4hp and has a 4-speed, semi-automatic transmission. It's also fuel-efficient as it can go as far as 55 kilometers on just a liter of fuel. The KSR 110 is priced at P100,000.
2. Kawasaki KLX 150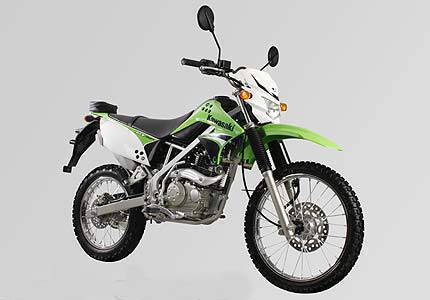 ADVERTISEMENT - CONTINUE READING BELOW ↓
For those who like the capabilities of a motocross bike, the KLX 150 is a good choice as it has a 33mm telescopic front fork, enabling it to give as much as 175mm of wheel travel, making it easy to control even on rough terrain. Despite the bike's high stance, the KLX 150's low seat height is perfect for beginners while keeping it satisfying for the more experienced riders. The Kawasaki KLX 150 is available for P115,000.
3. Kawasaki Ninja 250 R
If you're looking for a sport bike but you're not keen on operating such a powerful machinery just yet, the Ninja 250 R is the one for you. Kawasaki's entry-level sport bike has user-friendly features that make it easier to handle for novice riders, like a natural riding position courtesy of a slightly forward-slanting seat coupled with wide, raised handlebars to make it comfortable and easier to control. And yet, its full-fairing bodywork and aggressive, dual-lamp headlight design give it a very sporty look. The Kawasaki Ninja 250 R can be yours for P240,000.
ADVERTISEMENT - CONTINUE READING BELOW ↓
Recommended Videos
4. Kawasaki ER-6f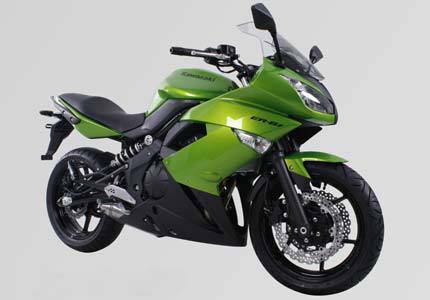 If you're in the market for an affordable but complete sport bike package, there's the ER-6f. Its 649cc, 8-valve, liquid-cooled engine allows it to deliver a smooth and responsive performance, especially in the low to medium rpm range. It's also got a sleek and sexy fairing that protects its rider from the wind, making it a very capable touring bike, while its upright riding position makes it perfect for the road. The ER-6f can be had at P320,000.
5. Kawasaki Vulcan 900 Custom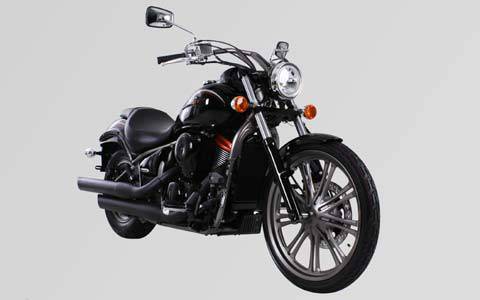 ADVERTISEMENT - CONTINUE READING BELOW ↓
If you lean more towards a macho cruiser than a sleek and fast sport bike, then the Kawasaki Vulcan 900 Custom is your kind of machinery. With a sculpted bodywork that's been fitted with a massive 180mm tire with 15-inch cast wheels at the rear as the front gets a thin, 21-inch cast one, the Vulcan 900 Custom is a muscular piece of machinery. Although it packs a huge 903cc V-Twin engine that lets it out-accelerate anything in its class on the open roads, it looks elegant and understated thanks to the subtle, matte-black frame, low-slung seat, minimalist fender, and the naked front fork. The Vulcan 900 Custom goes for P570,000.