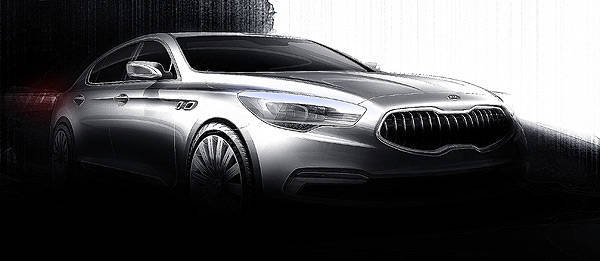 Kia has finally revealed what its all-new flagship will look like, three months after a Kia executive revealed to us that the Korean carmaker is developing the car.
Codenamed as the KH, the all-new flagship sedan is Kia's first-ever rear-wheel drive sedan, which combines "innovative design with high-tech features."
The KH features a bold front-end design that instantly conveys its look as a luxury car starting with the Korean carmaker's stylish tiger nose that's flanked on both sides by two swept-back headlights. The car's profile, which was a key focus for Kia's designers during development, features a lone character line on its sides to give it a feeling of spaciousness while emphasizing the new model's bold and dynamic image. Finally, its high-tech rear combination lamp clusters and luxurious, bold chrome accent give the KH a sophisticated and stable rear view.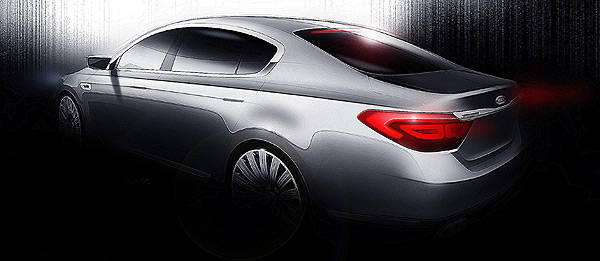 Continue reading below ↓
Recommended Videos
The biggest surprise, however, is that Kia will not bring the KH to mainland Europe and the United Kingdom. Instead, it will first go on sale in its domestic home market of Korea in the first half of 2012 before it is sold in other markets.
"Our all-new flagship sedan integrates all of our key capabilities such as design, performance, high-tech features and infotainment into one striking model," said the director of Kia's overseas marketing group, Soon-Nam Lee. "Although launch timings for those overseas markets it will go to are yet to be confirmed, this all-new rear-wheel drive large sedan will definitely become the leading model of our global line-up, showcasing the best of the best of Kia."